Order T&B Petroleum
Only U$ 25.00
CLICK HERE TO ORDER
Check the latest edition
Apr | 2017 | N° 38

Login
Hello
Guest
! Welcome to our site.
ANP
ANP announces names of the first 14 companies registered in the 14th Round
08/10/2017 | 18h58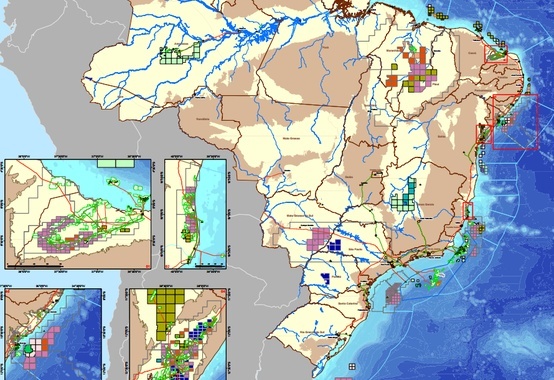 See the first 14 companies registered in the 14th Round
The Special Committee (CEL) held today (09/08) the first applications for companies requesting enrollment in the 14th Bidding Round. A total of 14 applications for registration were judged and approved by CEL. Of these companies, 11 are of foreign origin and there are big names in the industry. Of the 14 companies registered in this first stage, there are three that do not yet have a contract for exploration and production of oil and natural gas in Brazil.
At the next Commission meetings, on 16, 23 and 25 August, other applications for registration will be evaluated. In all, 36 companies completed the registration form for participation in the round.
The 14 companies registered have fulfilled all the requirements set forth in section 4 of the notice and are able to participate in the round. Registration is mandatory and individual for each interested party, even for those who wish to submit an offer through a consortium.
Fulfilling the requirements established in the announcement, and having the inscription judged and approved by the Special Tender Committee, the company may submit bids only for the blocks located in the areas for which it made the payment of participation fee and contributed bid bond.
The company qualification process (operator A, B, C or non-operator) will only be made to the winning companies on the day of the public bidding session, adopted since the 13th Round, held in 2015.
The list of companies registered so far was published today (10/8) in the Official Gazette of the Union and also on the website www.brasil-rounds.gov.br.
List of companies approved by CEL with country of origin
| | |
| --- | --- |
| Company Name | Country of Origin |
| BP ENERGY DO BRASIL LTDA. | United Kingdom |
| DEA DEUTSCHE ERDOEL AG* | Germany |
| EXXONMOBIL EXPLORAÇÃO BRASIL LTDA. | United States |
| GEOPARK BRASIL EXPLORAÇÃO E PRODUÇÃO DE PETRÓLEO E GÁS LTDA. | Bermuda |
| KAROON PETRÓLEO E GÁS LTDA. | Australia |
| MUNCKS & REBOQUES BRASIL LTDA. | Brazil |
| PETRÓLEO BRASILEIRO S.A. - PETROBRAS | Brazil |
| PETRONAS CARIGALI SDN BHD* | Malaysia |
| PTTEP BRASIL INVESTIMENTOS EM EXPLORACAO E PRODUCAO DE PETRÓLEO E GÁS LTDA | Thailand |
| REPSOL EXPLORACIÓN S/A | Spain |
| SHELL BRASIL PETRÓLEO LTDA. | United Kingdom |
| TOTAL E&P DO BRASIL LTDA. | France |
| VIPETRO PETRÓLEO S.A | Brazil |
| WINTERSHALL DO BRASIL SERVIÇOS LTDA.* | Germany |
* Companies that do not yet have a contract for exploration and production of oil and natural gas in Brazil
Font: T&B Petroleum/ANP Press Office
Your E-mail:
Friend's Name:
Friend's E-mail:
Comment:
Send
Your Name: