Order T&B Petroleum
Only U$ 25.00
CLICK HERE TO ORDER
Check the latest edition
Apr | 2017 | N° 38

Login
Hello
Guest
! Welcome to our site.
Marginal Fields
ANP conducts oil exploration auction in three states
05/11/2017 | 10h32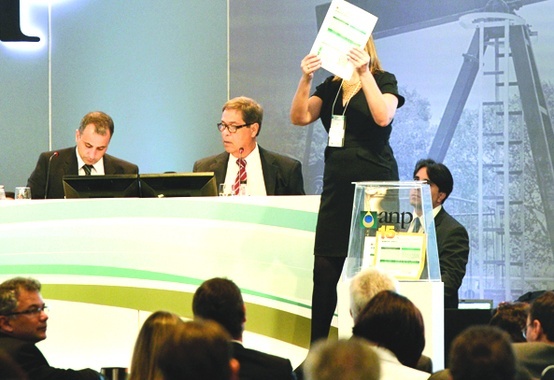 T&B Petroleum
The government holds today (11) the 4th Round of Bids for Areas with Marginal Accumulations. Nine areas will be offered for oil exploration in the states of Espírito Santo, Rio Grande do Norte and Bahia. The auction will be held at the headquarters of the National Agency of Petroleum, Natural Gas and Biofuels (ANP), in Rio de Janeiro, at 9am.
These areas are located in mature terrestrial sedimentary basins, and their exploitation is considered vital to the oil activity of the affected regions. The concession establishes that the existing production infrastructure is used.
Signature Bonus
The forecast of collection with the granting of the nine fields is estimated at R $ 451 thousand, which is the minimum value of the signing bonus. According to the government, although it is not an expressive value, the bidding is important for attracting small and medium-sized oil companies and strengthen the chain of suppliers of goods and services sector.
This will be the first oil auction under the Investment Partnerships Program. Also scheduled for this year are the 14th round of exploratory oil and natural gas blocks in September and two auctions for oil exploration in the pre-salt in October. The government's expectation is that oil auctions to be made this year are expected to raise about $ 8.5 billion in subscription bonuses alone.
Font: T&B Petroleum/Agencia Brasil Press Office
Your E-mail:
Friend's Name:
Friend's E-mail:
Comment:
Send
Your Name: