Order T&B Petroleum
Only U$ 25.00
CLICK HERE TO ORDER
Check the latest edition
Apr | 2017 | N° 38

Login
Hello
Guest
! Welcome to our site.
ANP
ANP holds public hearing on methanol regulation
07/14/2017 | 21h50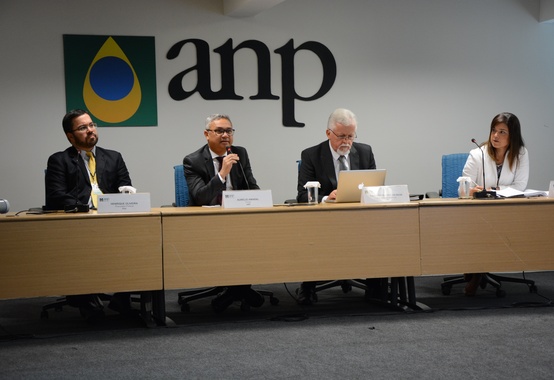 Divulgation ANP
The ANP held yesterday (13/7) public hearing on the draft resolution proposing the inclusion of methanol in the list of products regulated by the ANP.
One of the standards changes existing regulations to include methanol in the definition of solvent and to make control over that product more effective. The other establishes the authorization of methanol handling and storage terminals and pipelines.
According to ANP director Aurélio Amaral, the internal study process began in April 2016. "The objective is to increase control of methanol imports, increasing the responsibility from the importer to the last link in the chain, in order to give greater Safety in the use of this important product for the industry. We do not want to create barriers, but the ANP, within its supervisory responsibility, saw the need to follow up and create control modes, to avoid deviations. Although the deviations are small, the impact is great, "he said.
The draft resolution was kept in public consultation for 30 days, having received 53 contributions from the company in the period. The suggestions and comments received at the consultation and at the hearing will be analyzed by the ANP and, after board approval, the resolutions will be published.
Font: T&B Petroleum/ANP Press Office
Your E-mail:
Friend's Name:
Friend's E-mail:
Comment:
Send
Your Name: