Order T&B Petroleum
Only U$ 25.00
CLICK HERE TO ORDER
Check the latest edition
Apr | 2017 | N° 38

Login
Hello
Guest
! Welcome to our site.
Company News
CHC Brazil Opens New Hangar in Macaé
05/11/2017 | 15h58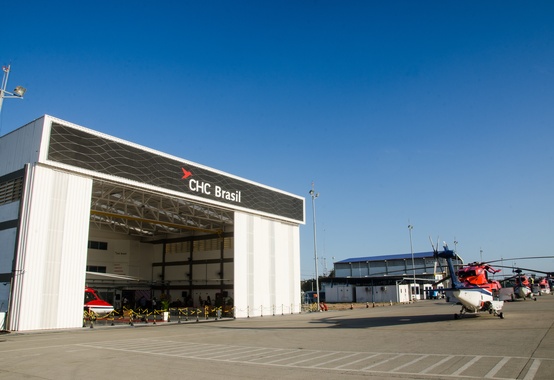 Divulgation CHC Brasil
CHC Brazil, a subsidiary of CHC Helicopter (CHC), yesterday (10 May) officially opened its new hangar at Benedito Lacerda Airport, in Macaé. The new 1.270 square meter facility is designed to fit up to three aircraft internally and will support flying of the S-76, S-92 and AW139 aircraft for customers in the region. The company invested three million reais on the construction of this new space, concluded on a challenging time frame of only six months.
"We took this opportunity to invest in a facility that will allow us to better support our customers," said Marcelo Luiz Da Silva Soares, Regional Director for Latin America. "Since we initially began operations in Macaé back in 1996, we were more than ready to upgrade our facilities. Our previous hangar was aging, could only house two aircraft at a time, and was further from the airport's main entrance. The new hangar shows our ongoing commitment with Macaé, the national O&G market, all its 60 employees in the city and a total of 400 all over Brazil."
The last 3 years have been challenging for CHC and all O&G based companies," he added. "However, we decided to move forward and continue investing, to be ready when the market trends back up. This brand new facility will provide a larger, modern space while will help us creating a safer environment, streamlining our operation and reducing costs."
Font: T&B Petroleum/Press Release
Your E-mail:
Friend's Name:
Friend's E-mail:
Comment:
Send
Your Name: