Order T&B Petroleum
Only U$ 25.00
CLICK HERE TO ORDER
Check the latest edition
Apr | 2017 | N° 38

Login
Hello
Guest
! Welcome to our site.
Natural Gas
Creation of the Natural Gas Committee is formalized by MME
04/18/2017 | 10h02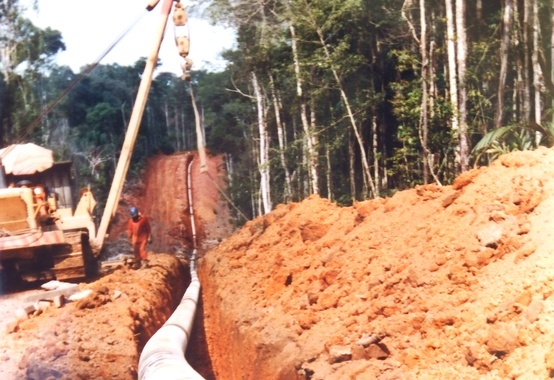 Divulgation
It was published in the Official Gazette (DOU) of Monday (17/04), resolution nº 10, of the National Council of Energy Policy (CNPE), which establishes the strategic guidelines for the design of a new natural gas market. The document also creates the CT-GN - Technical Committee for the Development of the Natural Gas Industry in Brazil, to propose measures that guarantee the gradual transition of the natural gas sector and evaluate the possibility of accelerating the transition.
The resolution establishes that the guidelines must comply with the principles of international good practice, diversity of agents, greater dynamism and access to information, participation of the agents of the sector and respect for contracts, in order to build a favorable environment for attracting investments.
The publication also defines that the Technical Committee must present within 120 days a proposal with measures necessary to improve the legal framework of the sector in Brazil. This period will be anticipated for May 2017, considering that all the agents involved, public and private, under the coordination of the MME, have been working on the theme since last January, through 8 technical groups.
Among the nineteen guidelines that will guide the new policies for natural gas to be proposed by the group are the implementation of measures to stimulate competition that limit market concentration and effectively promote competition in the supply of natural gas; Stimulating the development of short-term and secondary markets; And the promotion of integration between the natural gas and electric energy sectors, seeking a balanced allocation of risks, adaptation of the natural gas supply model for thermoelectric generation and integrated gas - electricity planning.
The CT-GN is coordinated by the Ministry of Mines and Energy (MME) and composed of representatives of the Civil House; Ministry of Science, Technology, Innovation and Communications; Planning Ministry; Ministry of Finance; Ministry of Industry, Foreign Trade and Services; Energy Research Company (EPE); National Agency of Petroleum, Natural Gas and Biofuels (ANP); National Electric Energy Agency (Aneel); National Forum of State Secretaries of Mines and Energy (FME); Brazilian Association of Regulatory Agencies (Abar); And representative associations of the agents that act in the various links of the natural gas chain.
Font: T&B Petroleum/MME Press Office
Your E-mail:
Friend's Name:
Friend's E-mail:
Comment:
Send
Your Name: