Order T&B Petroleum
Only U$ 25.00
CLICK HERE TO ORDER
Check the latest edition
Apr | 2017 | N° 38

Login
Hello
Guest
! Welcome to our site.
ANP
Décio Oddone: R$ 50 billion in investments with ANP auctions in the coming years for Espírito Santo
06/30/2017 | 17h04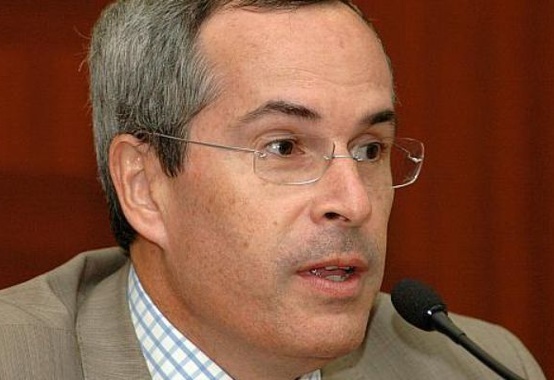 Divulgation
Décio Oddone of the ANP, met Wednesday (28/6) with the governor of Espírito Santo, Paulo Hartung, and with 40 state businessmen to talk about the 14th. Round of Bids and the moment of transformation that the oil, natural gas and biofuel industry in Brazil are experiencing. The meeting was held at Anchieta Palace in Vitória.
He highlighted the recent improvements in the national energy policy, such as changes in local content and simplification of the rules in the concessions regime with the adoption of a single phase of exploration, distinct royalties for areas of new frontiers and mature basins of greater risk, reduction equity to non-operators, incentives to increase the participation of investment funds, as well as the permanent supply of areas for exploration and production. According to the director, with this new scenario, Espírito Santo should receive approximately R $ 50 billion in investments in the coming years.
The 14th ANP Bidding Round will offer seven blocks in the maritime part of the Espírito Santo Basin and 19 in the terrestrial part, in addition to four blocks of the Campos Basin located on the coast of Espírito Santo. It will also offer the CM-210 block, in the SC-AP3 sector in the Campos Basin, which is partially located in the State of Espírito Santo (on the border with Rio de Janeiro) and has potential for pre-salt discoveries, although the area is offered under a concession regime and outside the polygon established in Law 12,351 / 2010. The land blocks cover the municipalities of Conceição da Barra, Jaguaré, Linhares and São Mateus.
The maritime part of the Espírito Santo Basin and the Campos Basin are traditional producers of oil and natural gas in the country. The terrestrial part of the Espírito Santo Basin is classified as mature, that is, it has already been densely exploited and offers opportunities for small and medium-sized companies in the exploration and production of oil and natural gas.
Espírito Santo is currently the second largest oil producer in Brazil, behind only Rio de Janeiro. In April 2017, the state produced 386,387 barrels of oil per day and 11.57 million cubic meters of natural gas. The state has 47 producing fields.
In all, 287 blocks will be offered in 29 sectors of nine sedimentary basins in the 14th Round, which will be held on September 27.
Font: T&B Petroleum/ANP Press Office
Your E-mail:
Friend's Name:
Friend's E-mail:
Comment:
Send
Your Name: