Order T&B Petroleum
Only U$ 25.00
CLICK HERE TO ORDER
Check the latest edition
Apr | 2017 | N° 38

Login
Hello
Guest
! Welcome to our site.
ANP
José Cesário Cecchi is appointed as director of ANP
10/11/2017 | 16h57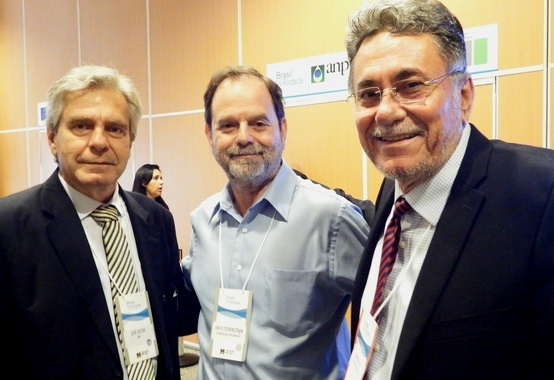 T&B Petroleum
The appointment of José Cesário Cecchi to the post of director of the ANP, with a four-year term, was published in the Official Gazette of Wednesday (11/10).
The appointment of the new director had been approved by the Senate floor on September 20, after a Saturday in the Senate Infrastructure Services Committee on September 12.
Graduated in Economic Sciences from the Federal University of Rio de Janeiro (UFRJ), Cecchi holds a master's degree in Nuclear Engineering and a PhD in Production Engineering from the same university. He has worked in several companies and institutions related to the energy sector.
Career officer at the National Institute of Technology (INT), he has been working at the ANP since 1998, initially as an adviser to the board of directors and currently as superintendent of Commercialization and Movement of Petroleum, Derivatives and Natural Gas. Since 2000, he has been an adjunct professor in the Department of Mechanical Engineering at PUC-RJ.
Photo: José Cesário Cecchi director of ANP, David Zybersztajn former general manager and Benicio Biz Editor of T&B Petroleum
Font: T&B Petroleum/ANP Press Office
Your E-mail:
Friend's Name:
Friend's E-mail:
Comment:
Send
Your Name: