Order T&B Petroleum
Only U$ 25.00
CLICK HERE TO ORDER
Check the latest edition
Apr | 2017 | N° 38

Login
Hello
Guest
! Welcome to our site.
OTC Brasil
Petrobras to be present at OTC Brasil 2017 in October
08/09/2017 | 11h43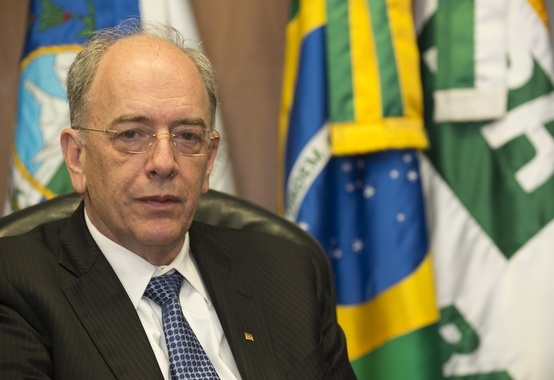 Pedro Parente, President of Petrobras
Petrobras president Pedro Parente confirmed during the meeting of the OTC Brazil Consultative Committee the operator's participation in the event, which will take place between October 24 and 26 in Rio de Janeiro and which is organized by the Brazilian Petroleum Institute , Gas and Biofuels (IBP) and the Offshore Technology Conference (OTC).
The first meeting of the Committee was held on July 25 and was attended by government officials, including the Executive Secretary of the Ministry of Mines and Energy, Márcio Felix, the Secretary of State of the Civil House and Economic Development of Rio de Janeiro , Christino Áureo, the mayor of Macaé, Aluizio dos Santos, the organizers of the event, as well as executives from oil and gas companies and representatives of business entities.
The chairman of OTC Brasil 2017, João Carlos de Luca, said he believes that this edition will be marked by the optimism of companies facing the changes, for the better, in the regulatory environment in Brazil.
Christino Aureo stressed that the OTC will be carried out when the State of Rio begins the path of fiscal rebalancing and gradual recovery of economic development, from the homologation of the Tax Recovery Regime.
Also according to the secretary, it is important to ensure an enabling environment for investment in the oil and gas industry in the state.
- It is important to create an understanding environment, making it clear that the State of Rio de Janeiro is friendly to investment and that any distortions in the tax field, fiscal and environmental will be settled with broad negotiation and responsibility from all parties sitting at the table, "the secretary said.
This will be the fourth edition of OTC Brazil in the country, which will take place at Riocentro, along with Rio Pipeline.
Font: T&B Petroleum/IBP Press Office
Your E-mail:
Friend's Name:
Friend's E-mail:
Comment:
Send
Your Name: