Order T&B Petroleum
Only U$ 25.00
CLICK HERE TO ORDER
Check the latest edition
Apr | 2017 | N° 38

Login
Hello
Guest
! Welcome to our site.
Rnest
Refinery will resume works of the first stage
05/10/2017 | 12h15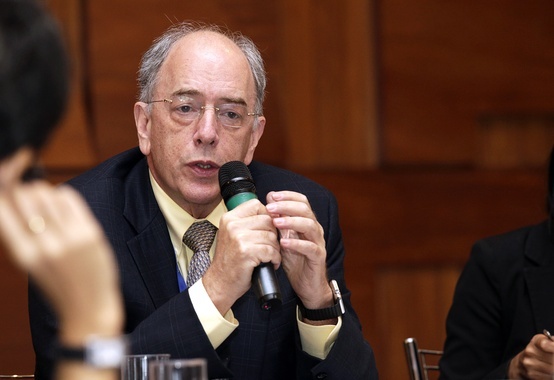 Petrobras Agency
The Abreu e Lima Refinery, located in Pernambuco, will increase its production by 15% to 115,000 barrels per day, with the completion of the works of the first refining train. Information on the resumption of construction was disclosed by the state government after the meeting between Governor Paulo Câmara and Petrobras' president, Pedro Parente, today (9), in Rio de Janeiro.
Located in the Suape Port Industrial Complex, in the metropolitan region of Recife, the Abreu e Lima Refinery started operating in 2014, the year in which construction of the rest of the project was halted. Even incomplete, the structure produces 40% of the diesel oil consumed in the country.
The refinery is 100% state owned by Petrobras. In February, the director of the National Agency of Petroleum, Natural Gas and Biofuels (ANP), Aurélio Amaral, said that the entry of foreign investors into the project was under study to make feasible the conclusion of the complex.
At the meeting today, Câmara and Parente also dealt with the sale of Petroquímica Suape and Companhia Integrada Têxtil de Pernambuco (Citepe) to the Mexican group Alpek. According to the state government, the purchase depends only on the approval of the Administrative Council for Economic Defense (Cade). The governor celebrated the sale of state-owned companies to the private sector.
"Alpek's entry into the state's petrochemical sector was good news for Pernambuco. President Parente informed us that Alpek has all the interest in expanding the investments in the two Suape units, "the chamber said in a statement.
Font: T&B Petroleum/Agencia Brasil Press Office
Your E-mail:
Friend's Name:
Friend's E-mail:
Comment:
Send
Your Name: