Order T&B Petroleum
Only U$ 25.00
CLICK HERE TO ORDER
Check the latest edition
Apr | 2017 | N° 38

Login
Hello
Guest
! Welcome to our site.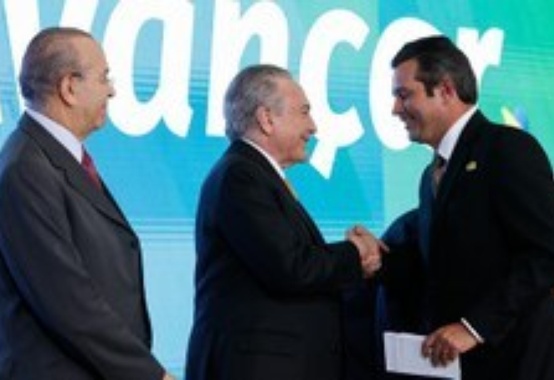 Divulgation BrazilGovNews
Working to improve the lives of thousand of Brazilians, the federal government launched a new programme this Thursday (9 November) called Agora é Avançar ("Time to Move Forward"). The initiative aims to resume and complete previously stalled works by the end of 2018.
The works contemplated have high social impact, and resuming them is another important part of the resuming growth process in the country. Check out the highlights of the programme below:
What projects are included?
The works included in the programme cover areas ranging from education (including day cares) to housing and infrastructure (with the resumption of works at regional airports and highways, for example). In total, 7,491 projects are contemplated in the programme in all five of Brazil's geographic regions.
How will the works be financed?
The programme is being implemented across several ministries, and the resources to resume work will come from the General Budget of the Federal Government, the FGTS (Workers' Severance Indemnity Fund) and State-owned enterprises such as Caixa Econômica Federal, Petrobras and Eletrobras. In total, the projects will receive an estimated R$ 130.9 billion in Investments until December 2018.
What is the schedule?
The resumption schedule foresees that all works be completed by December of next year. Execution will be constant, and oversight intense. This is because every citizen can monitor the progress of the works in real time through the website www.avancar.gov.br or through the Avançar app, developed by the Ministry of Planning, Development and Management.
Font: BrazilGovNews
Your E-mail:
Friend's Name:
Friend's E-mail:
Comment:
Send
Your Name: