Order T&B Petroleum
Only U$ 25.00
CLICK HERE TO ORDER
Check the latest edition
Apr | 2017 | N° 38

Login
Hello
Guest
! Welcome to our site.
People
André Clark appointed CEO of Siemens Brazil
08/21/2017 | 20h17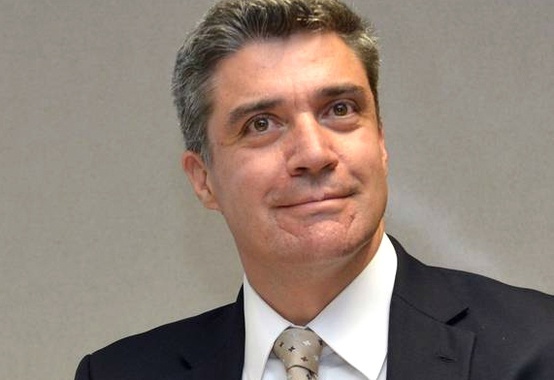 Divulgation
André Clark, (45), has been appointed President and CEO of Siemens Brazil. He will succeed Paulo Stark, (48), effective November 1, 2017. Clark is currently CEO of Acciona for Brazil, Bolivia, Uruguay and Paraguay. He has more than 17 years of experience in the energy, oil-and-gas, manufacturing, logistics and infrastructure industries and has held high-level positions of leadership at Camargo Corrêa, Votorantim, PricewaterhouseCoopers and Booz & Company.
Paulo Stark, the current President and CEO of Siemens Brazil, will leave the company to pursue other interests. During his successful 29-year career at Siemens, Stark held several senior positions within the company's global organization – in Brazil, Mexico and Germany – before being appointed President and CEO of Siemens Brazil in 2011.
Paulo Stark leaves a legacy of broad transformation of Siemens in Brazil through the implementation of a company-wide growth strategy named 10in20. He helped prepare the company's businesses for the digital age, strengthening the brand's reputation while positioning Siemens as a company focused on its customers and society. Furthermore, he led efforts to foster an ownership culture that strengthens a sense of personal responsibility at all levels within the company.
André Clark started his career in the pulp and paper industry in 1995, where he worked for more than 10 years. Clark has a bachelor's degree in chemical engineering from the Politecnica School at the University of São Paulo and holds a Master of Business Administration in finance and management of operations from New York University's Stern School of Business.
Siemens Brazil has roughly 6,000 employees and generated revenue of BRL 5.4 billion in fiscal 2016, which ended on September 30, 2016.
Font: Press Release
Your E-mail:
Friend's Name:
Friend's E-mail:
Comment:
Send
Your Name: