Order T&B Petroleum
Only U$ 25.00
CLICK HERE TO ORDER
Check the latest edition
Feb | 2021 | N° 40

Login
Hello
Guest
! Welcome to our site.
Decommissioning
ANP and FGV Energia launch publication on decommissioning
01/27/2021 | 11h30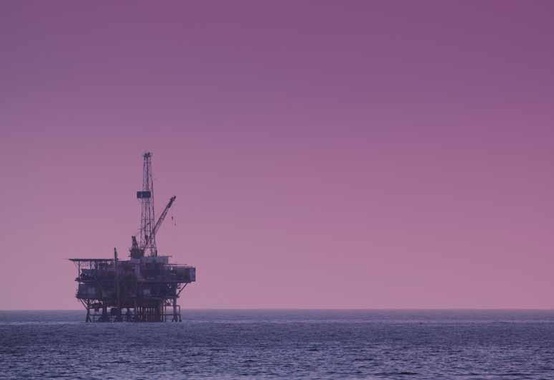 Divulgation
ANP and FGV Energia launched on Monday (1/25) the Offshore Decommissioning Notebook in Brazil - Opportunities, Challenges & Solutions. The launch took place in a webinar organized by FGV, with the participation of the Agency's Director-General, Rodolfo Saboia. The Notebook was organized by FGV and ANP, with wide participation from academia, regulators and companies, such as COPPE / UFRJ, CNEN, Petrobras, Shell, ABPIP, ABESPETRO and Estaleiro Atlântico Sul.
At the opening of the event, the director general of ANP spoke about the importance of the section, which, according to him, "is already born historical, as the main reference in Brazil, for a topic as current as decommissioning".
"There is an entire industry involved in decommissioning activities, from the engineering project to the shipyards, with the generation of jobs and income along this entire chain. Worldwide, it is estimated that at least US $ 85 billion will be spent on decommissioning in this decade. In Brazil, this industry is expected to turn over R $ 28 billion by 2025, between demolition and abandonment of wells, recovery of areas and removal of equipment. Most of these resources will go to the Campos and Santos basins, but there will also be opportunities in practically all regions of the country, as in the case of the Potiguar, Sergipe-Alagoas, Solimões and Amazonas basins ", affirmed Rodolfo Saboia.
Also participating in the event were the Superintendent of Operational Safety and the Environment of ANP, Raphael Moura, and representatives of FGV and companies in the oil and gas sector.
The publication launched yesterday brings an in-depth diagnosis of decommissioning activity in Brazil, through the perspectives of different actors, and aims to address opportunities, challenges and solutions, as well as to clarify society about the possibilities of this activity in the country.
Decommissioning is the set of activities associated with the permanent interruption of the operation of the facilities, the permanent abandonment and destruction of wells, the removal of facilities, the proper disposal of materials, waste and tailings, the environmental recovery of the area and the preservation of local navigation security.
Watch the webinar recording:https://www.youtube.com/watch?v=orthd5t-X2k
Access the Offshore Decommissioning Notebook in Brazil - Opportunities, Challenges & Solutions:https://www.gov.br/anp/pt-br/centrais-de-conteudo/publicacoes/livros-e-revistas/descomissionamento-offshore-no-brasil
Font: T&B Petroleum/Press Office ANP
Your E-mail:
Friend's Name:
Friend's E-mail:
Comment:
Send
Your Name: