Order T&B Petroleum
Only U$ 25.00
CLICK HERE TO ORDER
Check the latest edition
Apr | 2017 | N° 38

Login
Hello
Guest
! Welcome to our site.
16th Bidding Round
ANP auction on June 10/10 has 17 companies registered
09/17/2019 | 17h25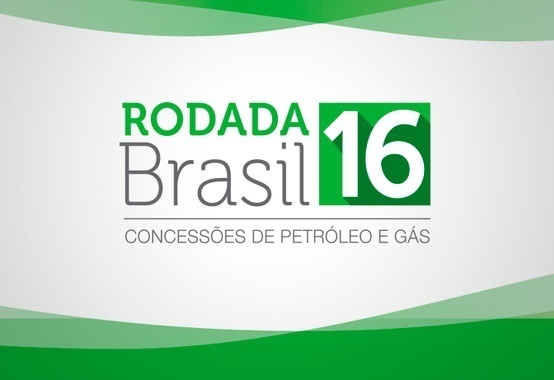 Divulgation
Today (09/17), in the Official Gazette, the list of the last five companies registered for the 16th ANP Bidding Round came out. They were approved at a Special Bidding Committee (CEL) meeting held yesterday (9/16). With the 12 companies that had already been approved on 8/23, in all, 17 companies are registered for the bidding, which will be held on October 10th.
The 16th Bidding Round will offer 36 blocks in the maritime sedimentary basins of Pernambuco-Paraíba, Jacuípe, Camamu-Almada, Campos and Santos, totaling 29,300 km² of area.
With the exception of Enauta and Petrobras, all registrants are of foreign origin, and only Petronas has no contract for exploration and production of oil and natural gas in Brazil.
Companies registered for Round 16:
1) BP Energy do Brasil Ltda*
2) Chevron Brasil Óleo e Gás Ltda.*
3) CNOOC Petroleum Brasil Ltda.*
4) Ecopetrol Óleo e Gás do Brasil Ltda.*
5) Equinor Brasil Energia Ltda.*
6) Exxonmobil Exploração Brasil Ltda.*
7) Karoon Petróleo & Gás Ltda.*
8) Petróleo Brasileiro S.A. – Petrobras*
9) QPI Brasil Petróleo Ltda.*
10) Repsol Exploração Brasil Ltda.*
11) Shell Brasil Petróleo Ltda.*
12) Total E&P do Brasil Ltda*
13) Enauta Energia S.A**
14) Murphy Exploration & Production Company**
15) Petrogal Brasil S.A**
16) Petronas Petróleo Brasil Ltda.**
17) Wintershall Dea Do Brasil E&P Ltda.**
* Approved on 8/23
** Approved on 9/16
The registered companies met all the requirements foreseen in the announcement and are able to participate in the round. Registration is mandatory and individual for each interested party, even for those wishing to bid by consortium. Complied with the requirements set forth in the notice, and having the application judged and approved by the Special Bidding Committee, the company may submit bids only for blocks located in the sectors for which it has paid the participation fee and provided bid security.
The qualification process of the companies (operator A, B or non-operator) will only be done for the companies that won the public tendering session, a procedure adopted since the 13th Round.
See more about Round 16: http://rodadas.anp.gov.br/pt/16-rodada-de-licitacao-de-bloco?view=default
Font: T&B Petroleum/Press Office ANP
Your E-mail:
Friend's Name:
Friend's E-mail:
Comment:
Send
Your Name: