Order T&B Petroleum
Only U$ 25.00
CLICK HERE TO ORDER
Check the latest edition
Apr | 2017 | N° 38

Login
Hello
Guest
! Welcome to our site.
Onerous Assignment
ANP publishes notice and model of production sharing contract of the Onerous Assignment Bidding Round
09/09/2019 | 22h58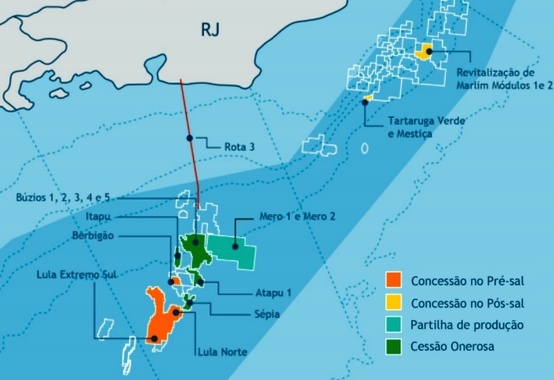 Divulgation
The ANP published today (6/9) the notice and model of the production sharing contract of the Assignment Surplus Bid Round, scheduled to be held on November 6. The documents went through public consultation and hearing, at which the Agency received 321 contributions. The documents are available on the rounds website.
The notice incorporates the incentive mechanisms to increase the attractiveness of the auction approved by Resolution No. 20 of the National Energy Policy Council, also published on this date.
The main changes made in the edict in relation to the pre-edict were:
- The ANP will determine the co-participation agreement (ACP) in accordance with industry best practice if the parties do not sign it voluntarily;
- Possibility of a pre-agreement setting out the terms and conditions that will enable winning bidders to gain access to a percentage of the production of co-participation area in the period between the signature of the Production Sharing Contract (CPP) and that of the ACP.
- Possibility for companies to start negotiating the ACP before the signing of the sharing contracts.
- Possibility of installment of the subscription bonus conditioned to a premium of more than 5% in the offer.
- Improvement of the rules of use of documents sent abroad, to avoid unnecessary costs.
The contract, in Annex VIII, included issues related to the operation of the Operating Committee, in addition to an excerpt specifying that operations performed with the consent of all contractors, but without the agreement of the manager, will be dealt with operations with exclusive risk. The wording was also revised to adapt it to the CNPE and MME rules and to the Agency's own regulatory changes.
The Assignment Surplus Bidding Round, which will offer 4 blocks in the Santos Basin (Atapu, Buzios, Itapu and Sepia), represents a milestone for the Brazilian oil and gas industry.
Font: T&B Petroleum/Press Office ANP
Your E-mail:
Friend's Name:
Friend's E-mail:
Comment:
Send
Your Name: