Order T&B Petroleum
Only U$ 25.00
CLICK HERE TO ORDER
Check the latest edition
Apr | 2017 | N° 38

Login
Hello
Guest
! Welcome to our site.
ANP
Approved first additives to contracts related to the local content clause by ANP
07/06/2018 | 16h57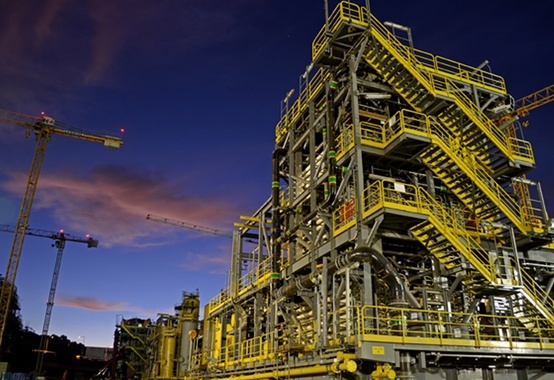 Courtesy Enaval
The ANP Collegiate Board approved yesterday (5/7) the conclusion of the first terms supplementary to the contracts for the exploration and production of oil and natural gas, pursuant to ANP Resolution No. 726/2018, which made possible the addition of the local content clause for all contracts in force, with effect for the phases not closed.
Today's decision guarantees the addition of 11 Parnaíba Gás Natural S.A. contracts, all related to exploration blocks located in the Parnaíba Basin, in the State of Maranhão.
In total, requests for amendments to 25 contracts have been submitted to date. Companies interested in adding their contracts must apply to join the new clauses until August 10, 2018.
The additive terms state that the new local content commitments in the added contracts become the following:
Onshore projects: for exploration and development - 50%
Projects at sea:
For exploration: 18%
For production development:
25% for well construction;

40% for collection and disposal;

Commitments for UEP (Stationary Production Unit) divided into three segments: 40% in engineering, 40% in machinery and equipment and 40% in construction, integration and assembly.
The new percentages were authorized by CNPE Resolution 1/2018, published in the Federal Official Gazette on 10/4/2018, which allowed the adoption of local content requirements different from those in previous contracts, provided that the percentages were not lower than those provided for in CNPE Resolution 7/2017.
The indices remained in line with those of the most recent tenders, differing only in the case of the UEP, which had the minimum percentage segmented into three groups of commitments, with 40% for each one.
The option for the addition has as counterpart the extinction of the right to request exemption (waiver) and adjustment. In addition, companies must expressly waive any litigation they may have against the ANP due to fines already paid for noncompliance with the local content obligation.
Font: T&B Petroleum/ANP Press Office
Your E-mail:
Friend's Name:
Friend's E-mail:
Comment:
Send
Your Name: