Order T&B Petroleum
Only U$ 25.00
CLICK HERE TO ORDER
Check the latest edition
Apr | 2017 | N° 38

Login
Hello
Guest
! Welcome to our site.
Exclusive Article
Are we working from home? Or living at work?, by Max William Rocha Tocantins
09/18/2020 | 14h25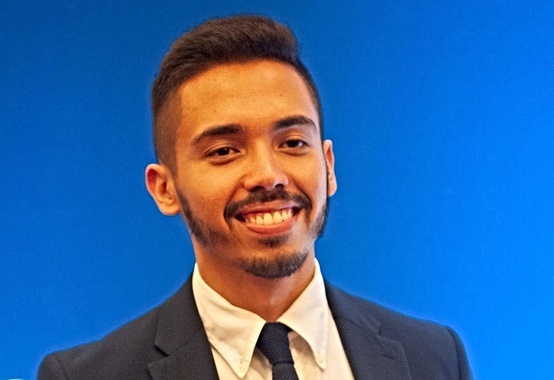 Divulgation
"Headphones" stuck on our heads all day long during morning meetings, afternoon and sometimes even in the evening. This has been the current reality of most professionals who are working under the "famous" home office system. However, as we should do with everything in life, we have to internalize the positive aspects of this new condition.
March 2020 was certainly a remarkable moment for all companies worldwide. It was the period when everything began to change, and the companies found themselves in the position, or at least those that could, of having to send their employees to work from home due to the new coronavirus pandemic. A thoughtful attitude, which shown the importance that the companies gives to their most valuable resource, its workforce. With that in mind, several questions are raised, the following questions are a just a few that highlights some impacts due to this new scenario:
Have employees been able to adapt well to this new routine/work scheme?

What the companies have been doing to take care of their employees' well-being, even remotely?

How does this new scenario have affected the employee's productivity? Increased? Reduced?

Would it be possible for companies to be fully adapted and to adopt perpetually to the home office system?
The answers to these questions are very specific. However, the work routine during the home office has been very dynamic and I believe that the word "adaptability", suits perfectly what this transition has been to me. The beginning was unarguably the most difficult part of adapting to this new routine. For months, or years, our brain got used to waking up early and commuting to work, sitting at our desk in the office and at the end of the day returning home. And how about now? Our living room or even our bedroom has become our office. Therefore, in my opinion, an important question arises regarding the home office routine: "How do I know when to stop working?"
You need to establish a well-defined routine, and most importantly, try to follow it. The fact that now your laptop is a foot long distant from you and it is easily accessible to reply to an email, or opening a spreadsheet, seems very tempting. However, working excessively will not help you avoid the anxiety or cease the concerns, for this reason I emphasize the importance of establishing daily routines and trying to stick with them as much as possible, of course with some flexibility whenever necessary.
Recently in my company, the following questions were raised:
a) Are you working from home? Or
b) Are you living at work?
It was interesting because it triggered a spark in my brain, because I did respond to letter "b)". Afterwards, I could see that I was not managing to separate my personal life from work. Besides that, I could notice that since this transition from the office to our homes began, the company where I work, has been showing support to all its personnel through employee health care monitoring programs, also the leadership is instructed to continuously seek for feedback on the routine of each professional. These attitudes have proved to be very useful in offering some sort of comfort and showing that the company cares about the physical and mental state of its employees.
Just to share a personal experience - during this pandemic period, the fact that I was able to spend more time with my close relatives, specially my parents, was definitely the most remarkable moment since I started to work from home. In addition to that, the "quarantine" and the home office, allowed me to be able to recover some good memories from the past and create new memories during these short but at the same time "never ending" few months.
Home office work has a very personal perspective, therefore, it depends on the lifestyle among other factors of each person. However, as mentioned above, we must focus on getting the positive things of this new reality: the fact that we can spend more time with our relatives and loved ones, the possibility of having a more flexible way of work, and even work remotely from wherever we want to (as long as it haves good and stable connection), among many other factors. At last, it is important to emphasize that we must not forget to take care of our body, mind, and spirit, as they have equal importance as your work routine.
About the author: Max William Rocha Tocantins, Commercial & Business Acquisition at Wood, has a B.Eng. in Petroleum Engineering at Universidade Santa Cecilia (Santos/SP) since 2018. He has been volunteering at SPE since 2015. From 2018 he became a Young Professional (YP) volunteer at SPE Brazil Section, working on the Social Media & Internet, in which he has been nominated to become the Chair of this department. He started his professional career in Drilling Engineering at Schlumberger in 2017, where he worked with onshore/offshore drilling projects and drilling operations monitoring. In 2019, he started at Wood as a Drilling & Risers Engineer where he worked with finite element analysis on drilling riser structures and the assessment of operational window of critical operations in drilling rigs. He currently works as a Commercial & Business Acquisition Engineer in two different service lines for Wood Brazil, Specialist Engineering & Consultancy (SEC) and Asset Performance Optimization (APO).
Font: Max William Rocha Tocantins
Your E-mail:
Friend's Name:
Friend's E-mail:
Comment:
Send
Your Name: