Order T&B Petroleum
Only U$ 25.00
CLICK HERE TO ORDER
Check the latest edition
Dec | 2020 | N° 39

Login
Hello
Guest
! Welcome to our site.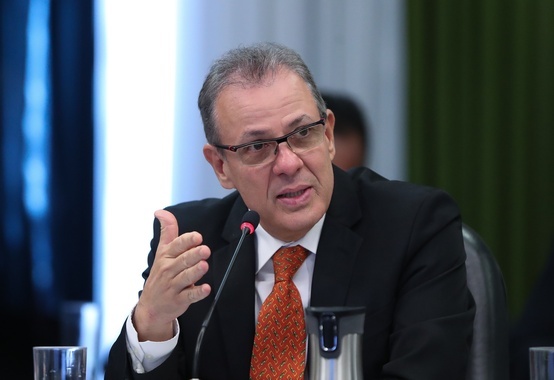 Bruno Spada, MME
The Minister of Mines and Energy, Bento Albuquerque, participated, on Monday, in the opening of the 1st edition of Oil & Gas Week 2020. Through a video conference, the event was held by the Federation of Industries of Espírito Santo (FINDES), with objective of attracting investments, knowledge and opportunities to the sector.
According to the Minister, the state of Espírito Santo (ES) is the 3rd largest producer of oil and natural gas in Brazil. "Current production is greater than 250 thousand barrels of oil per day, coming from 40 fields on land and sea," said Bento Albuquerque. "There are promising prospects for continuing to expand production," he concluded.
The Minister also emphasized the state's permanent collaboration with the Federal Government's programs, especially in the area of oil and natural gas, such as, for example, participation in the Program for the Revitalization of the Exploration and Production of Oil and Natural Gas in Land Areas (REATE).
With that, the Minister announced that the schedule for the REATE Bureau in Espírito Santo, has already been defined by the Ministry of Mines and Energy (MME), and will take place in March 2021. "The purpose will be to identify, discuss and resolve the main challenges encountered for the development of activities in the state, so that new investments occur in the sector ", he explained.
Bento Albuquerque also highlighted the recent initiative of companies that signed a memorandum for the construction of a mini refinery, which will have the capacity to process 30,000 barrels of oil / day, producing gasoline, diesel, marine bunker and fuel oil, and the construction of a lubricant factory that will be supplied by local oil.
Finally, the Minister recalled the importance of ES's participation in the Novo Mercado de Gás. "I highlight the efforts of the state in harmonizing state and federal regulation, in particular, the modernization of the concession contract for the distribution of natural gas. "In addition, Bento Albuquerque cites the captive plan for the processing and disposal of natural gas, which identified the possibility of three new routes for the disposal of natural gas to the coast of the state.
Font: T&B Petroleum/Press Office MME
Your E-mail:
Friend's Name:
Friend's E-mail:
Comment:
Send
Your Name: