Order T&B Petroleum
Only U$ 25.00
CLICK HERE TO ORDER
Check the latest edition
Apr | 2017 | N° 38

Login
Hello
Guest
! Welcome to our site.
Onerous Assignment
Bento Albuquerque of MME takes stock of the process of making the Assignment Surplus Auction viable
11/06/2019 | 16h36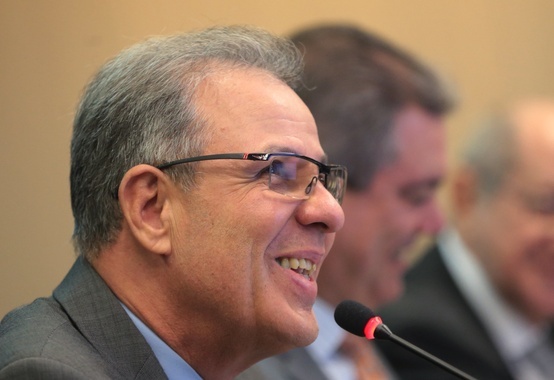 Divulgation
In a meeting with journalists yesterday, November 5, the Minister of Mines and Energy, Bento Albuquerque (photo), took stock of the process that enabled the Assignment Surplus Auction, scheduled for tomorrow, 6, in Rio de Janeiro. The Auction is considered the largest oil and gas in history and could place Brazil among the top five oil producers in the world by 2030.
According to the Minister, the process was built with a focus on the best outcome for the Union, noting the opportunity cost (about US $ 20 billion for each year of delay) and the reduction of perceived uncertainties with the market. During the process, more than 150 meetings were held, 30 servers were involved in the theme, nine minutes were prepared and more than 400 alternatives were modeled.
The auction will be attended by 14 interested investors, already approved by the National Agency of Oil, Natural Gas and Biofuels (ANP) and may provide a signing bonus of R $ 106.5 billion.
Investments are expected to reach R $ 1.1 trillion over 35 years through the exploration of the four areas (Atapu, Sepia, Búzios and Itapu) and another R $ 1 trillion in royalties and taxes collected in the three spheres of government (Union, states and municipalities).
Font: T&B Petroleum/Press Office MME
Your E-mail:
Friend's Name:
Friend's E-mail:
Comment:
Send
Your Name: