Order T&B Petroleum
Only U$ 25.00
CLICK HERE TO ORDER
Check the latest edition
Apr | 2017 | N° 38

Login
Hello
Guest
! Welcome to our site.
Biodiesel
Biodiesel production reaches highest level in ten years
05/23/2018 | 11h52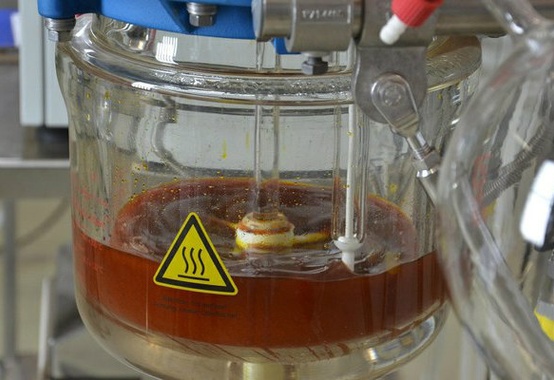 Divulgation Embrapa
Biodiesel production in Brazil has reached its highest level in the past ten years, says the Ministry of Mines and Energy. In March, 452 million litres were produced – a record output for the month. First quarter results were also positive: 1.13 billion litres, i.e., a 32% growth over the same period in 2016.
Until March, soybean was the most widely used biodiesel input (67.8%), followed by bovine fat (15.6%) and swine fat (2.4%). According to the ministry, this year's performance has been boosted by a 10% increase in the amount of biodiesel added to traditional diesel (known as B10). As a result, the demand for biodiesel is expected to grow by 1 billion litres this year (last year, total consumption reached 4.29 billion litres).
Market
Brazil was the second largest biodiesel market in 2017, after the United States, with 7.4 billion litres. The Midwest and South regions lead the Brazilian production, accounting for 82% of the total.
Biodiesel is a biodegradable renewable fuel made from animal fat and vegetable oils, such as castor oil, palm oil, sunflower oil, canola oil, sesame oil, soybean oil, among others. Traditional diesel, made from petroleum and used by automotive vehicles and generators, can be fully or partially replaced with biodiesel, which can be added to the mix in different proportions.

Font: BrazilGovNews
Your E-mail:
Friend's Name:
Friend's E-mail:
Comment:
Send
Your Name: