Order T&B Petroleum
Only U$ 25.00
CLICK HERE TO ORDER
Check the latest edition
Apr | 2017 | N° 38

Login
Hello
Guest
! Welcome to our site.
ANP
Brazil reaches almost 4 million MMboe / d (million barrels of oil equivalent per day), ANP reports
07/31/2020 | 16h25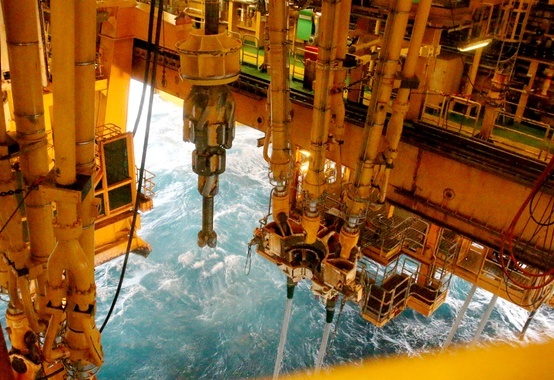 Petrobras Agency
The ANP's Monthly Bulletin on Oil and Natural Gas Production presents detailed data for June 2020. In this month, national production was 3.821 MMboe / d (million barrels of oil equivalent per day), with 3.013 MMbbl / d ( million barrels per day) of oil and 128 MMm3 / d (million m3 per day) of natural gas. It is the first time since January, when 3,168 MMbbl / d was produced, that national oil production exceeds 3 MMbbl / d.
Oil production increased 9% compared to the previous month and 17.8% compared to June 2019. In natural gas, there was an increase of 12.3% in relation to May and 15.6% in comparison with the same month of the previous year.
The increase in production is mainly due to the Lula and Búzios fields, which together account for more than 50% of the total national production, both gas and oil. In Lula, production resumed at FPSO Cidade in Angra dos Reis and production at full load from FPSO Cidade de Mangaratiba and P-67. In Búzios, there was a return to production at full load of the FPSOs P-74 and P-76.
Also noteworthy is the increase in the Sururu deposit, due to the start of production of its first well; the complete return of the P-43, in the Barracuda Field; and the resumption of Manati and Gaviões, which are non-associated gas fields, depending on electricity dispatches and gas consumption in the market.
During the month of June, 34 fields had their respective production temporarily interrupted due to the effects of the Covid-19 pandemic, of which 16 seafarers and 18 onshore, and a total of 60 marine production facilities remained with interrupted production. There was no change compared to May.
As of this edition, the bulletin brings new graphics in the "Ranking" chapter, containing the accumulated production of oil and gas from the 20 largest offshore and onshore fields, from the beginning of its production until June this year, in addition to the historical average of annual production of the 20 largest maritime and land fields (graphs 19 to 26). In the tables related to the Bulletin, available on the same page of the ANP website, it is possible to see the complete data, including the year of production of each field.
Access the June edition of the Monthly Bulletin on Oil and Natural Gas Production and the associated tables on the page http://www.anp.gov.br/publicacoes/boletins-anp/2395-boletim-mensal-da-producao-de-petroleo-e-gas-natural.
Pre-salt
Pre-salt production in June was 2,671 MMboe / d, which corresponds to 69.9% of the national total. 2,125 MMbbl / d of oil and 86.76 MMm3 / d of natural gas were produced through 118 wells. There was an increase of 13% in relation to the previous month and of 37.2% in relation to June 2019.
This month, production began at the shared Atapu deposit, which comprises the Atapu fields, west of Atapu and a portion of the Union's non-contracted area, through the P-70 platform, in the eastern portion of the Basin Pre-salt. Santos.
Use of natural gas
In June, the use of natural gas was 97.6%. 56.3 MMm³ / day were made available to the market. Gas flaring in the month was 3,132 MMm³ / d, an increase of 12.6% compared to the previous month and a reduction of 22.7% compared to the same month in 2019.
The increase in gas flaring in relation to May was due to the start of the P-70 operation, in Atapu, burning the entire gas production at its commissioning, in addition to the start-up of another well at the Sururu and increased production in Búzios, Sapinhoá and Jubarte.
Origin of production
In this month of June, offshore fields produced 96.8% of oil and 85.8% of natural gas. The fields operated by Petrobras were responsible for 95.5% of the oil and natural gas produced in Brazil. However, fields with Petrobras' exclusive participation produced 41% of the total.
Highlights
The Lula field, in the Santos Basin, was the largest producer of oil and natural gas, registering 1.017 Mbbl / d of oil and 44.4 MMm3 / d of natural gas.
The Petrobras 75 platform, producing in the Búzios field through four interconnected wells, produced 163.409 Mbbl / d of oil and was the facility with the highest oil production.
The FPSO Cidade de Itaguaí installation, producing in the Lula field, through seven wells interconnected to it, produced 7.565 MMm³ / d and was the installation with the highest production of natural gas.
Estreito, in the Potiguar Basin, had the largest number of onshore producing wells: 1,091. Marlim Sul, in the Campos Basin, was the maritime field with the largest number of producing wells: 67.
Marginal accumulation fields
These fields produced 286.8 boe / d, 64.3 bbl / d of oil and 35.4 Mm³ / d of natural gas. The Iraí field, operated by Petroborn, was the largest producer, with 219.7 boe / d.
Other information
In June 2020, 273 areas granted, three areas for consideration and five areas for sharing, operated by 34 companies, were responsible for national production. Of these, 62 are maritime and 211 onshore, nine of which are for area contracts containing marginal accumulations. Production took place in 6,832 wells, 503 offshore and 6,329 onshore.
The average API grade was 28, with 2.8% of production considered light oil (> = 31 ° API), 84.8% medium oil (> = 22 API and <31 API) and 12.4% heavy oil ( <22 API).
The mature onshore basins (fields / long-term tests in the Espírito Santo, Potiguar, Recôncavo, Sergipe and Alagoas basins) produced 99.1 Mboe / d, of which 80.6 thousand bbl / d of oil and 3 MMm³ / d of gas Natural. Of this total, 85 thousand boe / d were produced by Petrobras and 15 thousand boe / d were produced by concessions not operated by Petrobras, of which: 10,223 boe / d in Rio Grande do Norte, 3,664 boe / d in Bahia, 318 boe / d in Alagoas, 215 boe / d in Sergipe and 123 boe / d in Espírito Santo.
Font: T&B Petroleum/Press Office ANP
Your E-mail:
Friend's Name:
Friend's E-mail:
Comment:
Send
Your Name: