Order T&B Petroleum
Only U$ 25.00
CLICK HERE TO ORDER
Check the latest edition
Apr | 2017 | N° 38

Login
Hello
Guest
! Welcome to our site.
Pipeline
Caburé gas pipeline, in Bahia, receives authorization to operate definitively by ANP
06/30/2020 | 17h32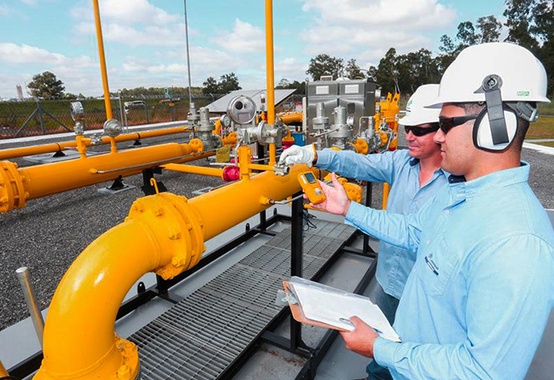 Divulgation
The ANP published today (6/30), in the Official Gazette (DOU), the definitive authorization for the operation, by Alvopetro, of the Caburé gas pipeline, which is part of the flow system for the production of the individualized area formed by the Cardeal do Northeast, Cardinal do Nordeste Leste, Caburé and Caburé Leste, in the Recôncavo Basin, in Bahia. The first two fields are operated by Imetame, which is the operator of the individualized area, and the last two, by Alvopetro.
It is an innovative solution for harnessing the gas, in which there are two forms of flow from the same individualized area (which works similarly to a field). The first, already in operation by Imetame, until the Thermoelectric Plant (UTE) Prosperidade 1, located in Camaçari, and the second, which should start operating tomorrow (1/7), for the pipeline to be operated by Alvopetro, until the Caburé Natural Gas Processing Unit (UPGN), in Mata de São João, also operated by this company.
After processing at UPGN, the gas will be traded with Companhia de Gás da Bahia (Bahiagás). The pipeline will greatly increase the flow capacity of the gas produced in the individualized area. To date, the highest monthly average flowed has been 140 thousand cubic meters per day (m3 / d) to the UTE, and the contract between Alvopetro and Bahiagás guarantees the supply of 300 thousand m3 / d, tripling the use of gas in the area.
UPGN will be the first to be operated by a company other than the Petrobras group, and may contribute to starting a decentralization of the natural gas processing market. In addition, the beginning of gas flow to the UPGN is relevant for the region of the Recôncavo Basin. The average gas available to the basin in 2020, according to the ANP's Monthly Production Bulletins, is 1,170 thousand m3 / d per day. The gas flow to be drained by the new pipeline therefore corresponds to an increase of 25% in the gas available in the basin.
Font: T&B Petroleum/Press Office ANP
Your E-mail:
Friend's Name:
Friend's E-mail:
Comment:
Send
Your Name: