Order T&B Petroleum
Only U$ 25.00
CLICK HERE TO ORDER
Check the latest edition
Apr | 2017 | N° 38

Login
Hello
Guest
! Welcome to our site.
Economy
CNI points tax reform as priority for 2020
02/12/2020 | 22h12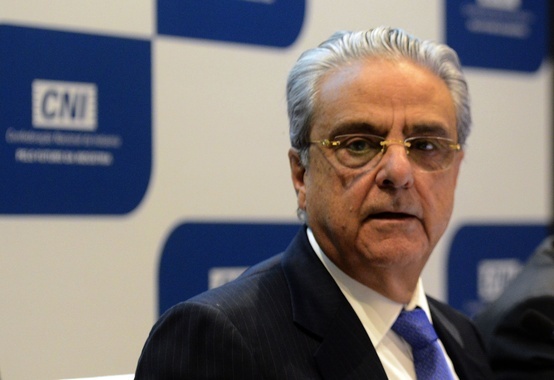 Courtesy CNI
The National Confederation of Industry (CNI) recognizes the commitment of President Jair Bolsonaro's government to approve measures that seek fiscal balance, improve the business environment and encourage the resumption of the economy and employment in the first 400 days. Among the advances recorded in the period, we highlight the approval of the pension reform, the reduction in interest rates and the end of the 10% additional FGTS in dismissals without just cause. To accelerate the resumption of economic growth, CNI defends the approval of the sanitation regulatory framework and the tax and administrative reforms.
"Economic indicators and research portray a country that is starting to rebuild itself, a nation that little by little regains confidence and finds its way back to development," commented CNI President Robson Braga de Andrade (photo).
According to the CNI projection, the industry will boost Brazil's growth in 2020. Leveraged by the expected 2.8% increase in the industrial sector, the country's GDP is expected to grow 2.5% this year. "By making the public service more efficient, reducing bureaucracy and simplifying taxation, the country will allow the entrepreneur to dedicate himself to his business. By improving the infrastructure, the government will allow the production flow to be done more efficiently ", added Robson.
Among the measures advocated by the industry, is the strengthening of the National Bank for Economic and Social Development (BNDES), with the maintenance of the current allocation of part of the Workers' Support Fund (FAT). The approval of the basic sanitation framework, the reduction of bureaucracy in transport, making the freight table a mere reference, and the improvement of the logistics infrastructure with the advance of the privatization agenda were also pointed out as necessary measures to accelerate the economic growth of the country. Brazil. The industry's demands for 2020 were presented to President Jair Bolsonaro in early December, when the President was honored with the Great Necklace of the Order of Industrial Merit, the highest award given by the CNI.
Balance of 400 days of government
The CNI recognizes that, in the first 400 days, the government advanced on important items on the agenda of measures proposed to the government and the National Congress in early 2019. Highlight for the pension reform that gave the country more credibility with investors.
In infrastructure, Brazil has advanced with privatizations, concessions for airports, port terminals, railways and highways, and the holding of auctions for blocks for oil exploration and production.
The modernization of regulatory norms and labor relations were also pointed out as important achievements as well as the Mercosur agreements with the European Union, the treaty to avoid double taxation with Uruguay and Brazil's adherence to the Madrid protocol, which improve competitiveness national industry in the global scenario.
Font: T&B Petroleum/Agência CNI de Notícias
Your E-mail:
Friend's Name:
Friend's E-mail:
Comment:
Send
Your Name: