Order T&B Petroleum
Only U$ 25.00
CLICK HERE TO ORDER
Check the latest edition
Apr | 2017 | N° 38

Login
Hello
Guest
! Welcome to our site.
International
Demand for oil will have less high since 2011
02/14/2020 | 21h50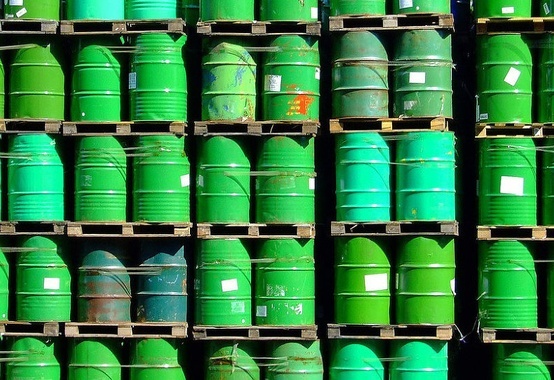 Divulgation
Demand for oil is expected to grow this year at the lowest annual rate since 2011, due to the coronavirus epidemic, which is affecting Chinese consumption and the world economy. This is what the International Energy Agency (IEA) says.
A quarterly contraction in demand for oil, which would be the first since the global financial crisis of 2008-2009, is expected to lead to weaker annual growth - a 30% drop from previous estimates.
In its monthly report on the oil market, the IEA, based in Paris, estimated that demand in 2020 will grow by 825 thousand barrels / day, against the initial estimate of 1.2 million barrels / day.
"The consequences of Covid-19 [the coronavirus] for world oil demand will be significant," the IEA said yesterday.
In China, the largest global oil importer, millions of people are quarantined, transport and services are paralyzed and industrial activity has suffered a severe blow. "The crisis is ongoing and at this stage it is difficult to pinpoint its impact," said the IEA.
But there is "little doubt," he added, that the effects on the economy and demand for oil will be far greater than those of the SARS outbreak in 2003, due to the way China has integrated itself into the world economy. Last year, the country accounted for more than three quarters of the growth in world demand for oil.
The blow to oil prices is already big, and global producers are debating whether to take joint actions. The price of Brent oil dropped from almost $ 69 a barrel in January to about $ 56 yesterday.
Before the outbreak, oil-exporting countries were already concerned about an oversupply in the first half of 2020, because of the increase in production in the USA, Brazil, Canada and Norway, which would surpass production in OPEC countries.
The new estimates suggest that this excess may be even greater, despite the cut in production of 1.7 million barrels / day agreed by OPEC and its allies and which has been in force since the beginning of the year.
The IEA said that in this first quarter, the world would need only 27.2 million barrels / day from OPEC countries - far less than the cartel's January production of 28.9 million barrels.
An OPEC advisory council concluded last week that producers are expected to cut their supply by 2.7 million barrels / day in the first half of 2020. Further cuts would still require support from Russia, which is part of a larger oil alliance. which has so far been reluctant to accept further reductions.
Font: T&B Petroleum/Boletim SCA
Your E-mail:
Friend's Name:
Friend's E-mail:
Comment:
Send
Your Name: