Order T&B Petroleum
Only U$ 25.00
CLICK HERE TO ORDER
Check the latest edition
Dec | 2020 | N° 39

Login
Hello
Guest
! Welcome to our site.
Rio Oil & Gas 2020
Divestments contribute to the development of new industries in Brazil, says Castello Branco of Petrobras
12/04/2020 | 16h55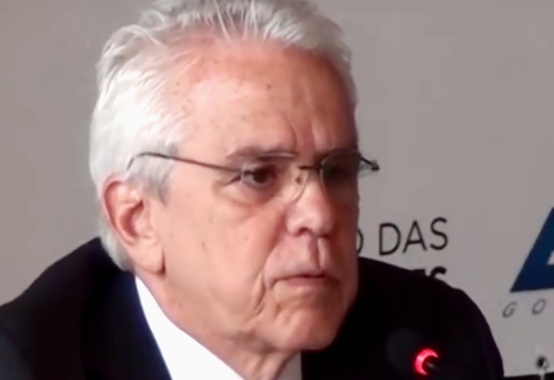 Divulgation
Petrobras President Roberto Castello Branco said on Thursday (3/12) that Petrobras' divestment program is contributing to the development of a new, more vibrant oil industry in Brazil, and also to the creation of two new industries - refining and natural gas. The statement was made during the CEO Talks session - Energy for a Changing World - by Rio Oil & Gas, the largest event in the sector in Latin America.
"Today we are moving towards a new oil industry in Brazil, with many more companies. Petrobras' own divestment program is helping to do this. We are going to have small and medium local, international producers, a more vibrant industry ", said the executive.
Castello Branco also argued that acting in the global market gives Petrobras greater flexibility to react in the face of a crisis such as the one we are experiencing, which initially reduced fuel consumption in Brazil a lot. According to him, the company today exports oil and fuels to 18 countries, with Asia being the main market. "We managed to build a brand name in China, Tupi Shandong," said the president, mentioning the name by which Tupi oil is known in the Asian market. "We are on our way to also consolidate the low sulfur oil in Búzios, which is being very well accepted and negotiated even with a premium in relation to Brent. Our marine fuel (bunker oil) has also been widely accepted, with the biggest customer being Singapore, which is a global shipping hub. So we have very good prospects ".
The president also stressed that the Strategic Plan 2021-2025, released by the company last week, placed ESG (environment, social and governance) issues on a higher priority agenda. Among the measures mentioned by him are the creation of an Executive Management for Climate Change, the review of the 10 sustainability commitments, with the expansion of some goals, and the commitment to a Research and Development agenda. "We seek not only to strengthen Petrobras' resilience in the oil business, but also to seek environmental solutions that reconcile the return to capital employed with the reduction of carbon emissions and more intense carbon capture processes", he summarized.
Font: T&B Petroleum/Petrobras Agency
Your E-mail:
Friend's Name:
Friend's E-mail:
Comment:
Send
Your Name: