Order T&B Petroleum
Only U$ 25.00
CLICK HERE TO ORDER
Check the latest edition
Apr | 2017 | N° 38

Login
Hello
Guest
! Welcome to our site.
Regulation Mark
End of pre-salt polygon and Petrobras preemptive right
11/07/2019 | 19h49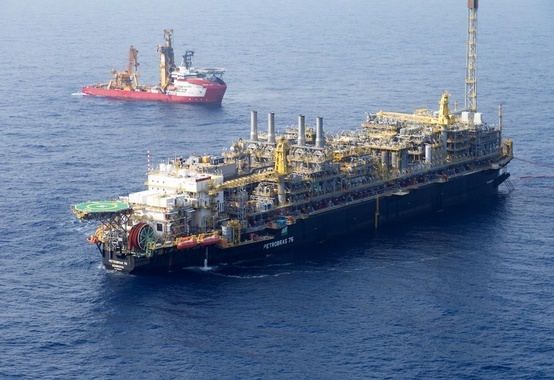 Petrobras Agency
Given the frustrated expectations that the two pre-salt auctions could generate more than $ 105 billion and further expand the participation of foreign oil companies, who abstained from bidding, Minister Bento Albuquerque of Mines and Energy stated that It is now necessary to refine the process so that it will be more successful in the future, in a conference held after the 6th round, which took place today (7), in Rio, with only one block won from the five offered.
Noting that it is already under consideration in the National Congress, the end of this preemptive right granted to Petrobras, Bento Albuquerque stressed that "there is no breach of contract or rules during the process. Just as we started the auctions 20 years ago, first under concession, then came sharing and costly assignment. If the preemptive right is extinguished, it will be valid for the next auctions (2020).
The MME Oil and Gas Secretariat, Renata Beckert Isfer noted that the extinction of the so-called pre-salt polygon does not mean that future areas offered in this region will be auctioned under concession.
The ANP's director-general, Décio Oddone, made a point of stating that there was no frustration regarding the surplus auctions, noting that the total collected so far in signature bonuses in a year is R$ 84 billion.
He said the results of the two pre-salt BIDs, Day 6 and 7, will not have a significant impact on projections by 2030 - including the entry of 60 new platforms into sea basins by 2030.
"The fact that we have not auctioned Sepia and Atapu has no impact, as they are already in operation and the units are already contracted," he noted. The same reasoning would apply to the four blocks that were not offered at the sharing auction, as projections consider the risk and the area of lowest risk and highest potential, Aram, was auctioned off.
"This will not change much the projections of revenue collection and investment generation in the coming years, as you will be able to see from the projections we are periodically disclosing of development, production and investment forecasting activities over five years and exploration. , over the course of a year.
He also recalled that much of the pre-salt polygon areas have already been auctioned off, and what the sea basins now offer are riskier areas and on new frontiers.
Font: Press Office
Author: Press Office
Your E-mail:
Friend's Name:
Friend's E-mail:
Comment:
Send
Your Name: