Order T&B Petroleum
Only U$ 25.00
CLICK HERE TO ORDER
Check the latest edition
Apr | 2017 | N° 38

Login
Hello
Guest
! Welcome to our site.
OTC Houston 2019
Firjan and ONIP are at the OTC Brazilian Pavilion Houston 2019
05/06/2019 | 11h46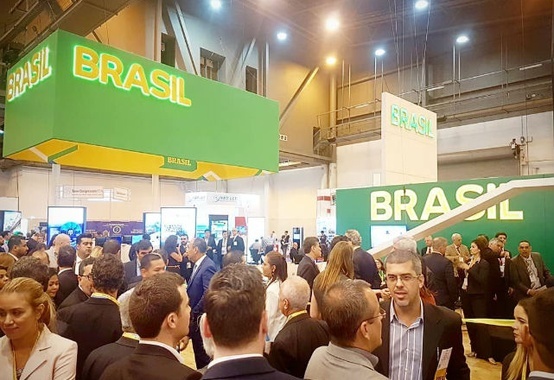 Divulgation Firjan
For the ninth consecutive time, Firjan participates in the main offshore technology tradeshow - OTC Houston 2019. The participation of the Federation of Industries of Rio de Janeiro focuses on strengthening the relationship with different companies in the global offshore market and the development of technical content for companies from Rio de Janeiro.
"Firjan's participation in OTC Houston is fundamental to know the prospects for the world oil and gas market, to identify potential investments for the state of Rio de Janeiro, and to meet the technological innovations at the fair," said Karine Fragoso, manager of Oil and Gas of the federation and general director of the National Organization of the Petroleum Industry (ONIP).
Promotion of Apex-Brasil, the Brazilian Pavilion gathers 49 national exhibitors and entities and has institutional partners ANP, IBP, ONIP and Petrobras. Curator of the lectures, ONIP elaborated a series of conferences with the participation of operators and entities that work in the country on the business opportunities in the oil and gas market in Brazil.
President of Firjan and Chairman of the ONIP Deliberative Council, Eduardo Eugenio Gouvêa Vieira highlights the opportunity to identify trends and good practices in the world market, prospect of commercial and technological partnerships for Brazil, and increase the visibility and recognition of ONIP in the international arena.
Part of the Brazilian delegation participated in the Brazil - Houston Oil & Gas Seminar, which takes place one week before the fair, with presentations by IBP (Brazilian Petroleum, Gas and Biofuels Institute) and ONIP, where topics such as panorama and trends of oil and gas in the US, and good internationalization practices for the United States. The group also has a schedule of technical visits to American companies.
The Brazilian Pavilion is located at NRG Park, where OTC 2019 takes place, May 6-9, in Houston, Texas, United States.
Schedule of the Brazilian Pavilion
Font: T&B Petroleum/Press Office Firjan
Your E-mail:
Friend's Name:
Friend's E-mail:
Comment:
Send
Your Name: