Order T&B Petroleum
Only U$ 25.00
CLICK HERE TO ORDER
Check the latest edition
Apr | 2017 | N° 38

Login
Hello
Guest
! Welcome to our site.
Partnership
FPSO Anna Nery: ABB joins Yinson in offshore oil and gas project in Brazil
07/06/2020 | 17h55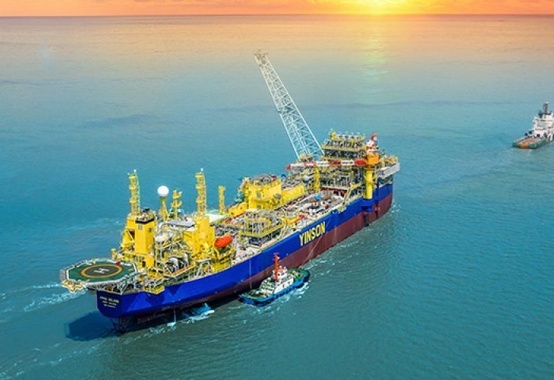 Divulgation
ABB signed a contract with the electrical solutions provider Yinson Production Pte Ltd., for the supply of electrical equipment, control system, telecom and services on board the FPSO Anna Nery destined for the Marlim 2 oil field, in the deep waters of the Campos, in Brazil. Yinson secured the contract to convert the main operations of the 2002 Crude Oil Tanker and the maintenance of the FPSO. This ship is planned to operate in the field for 25 years.
Boosting its ABB Ability ™ control system 800xA System with Select Input / Output (IO), ABB will assume responsibility for the integration engineering in the project, aggregating all production modules on board the ship in an Integrated Control and Safety System ( ICSS).
Flemming Grønnegaard, Yinson's Chief Executive Officer Offshore Production commented: "We are committed to delivering this FPSO in a lean, efficient and timely manner and we believe that ABB's technology solutions and experience in countless other projects of this nature will enable us to achieve this goal. Marlim 2 is an important project for Yinson and given ABB's experience, we have confidence in ABB as partners for the FPSO Anna Nery. "
This is one of several projects where ABB will use its Select I / O for more efficient project execution. Select I / O is a single channel input and output system, conveniently selected, distributed over an Ethernet network, where field signals are digitally organized in intelligent electrical distribution boxes. Using ABB's xStream engineering approach in conjunction with digital rearrangement, Select I / O will reduce design time by allowing the software design team to decouple their hardware design activities and completely standardize the design of the cabinet. The cabinets can then be installed and completed earlier during construction. ABB will execute all software engineering in a cloud system making the construction of the hardware and software go together until the final phase of the project using Select I / O and digital rearrangement. This seamless integration will improve the interface with topside equipment, security systems, navigation systems, telecom equipment, surveillance equipment and electrical systems.
Brandon Spencer, director of the Energy Industries segment at ABB said: "We have a strong legacy in delivering integrated Telecom, Control and Electrical Systems for FPSOs, both in Brazil and worldwide, from our centers of excellence in Singapore and in Norway. With the implementation of the ABB Ability ™ System 800xA in this FPSO, we will be able to help Yinson organize the execution of the project and its operations. This will improve the overall effectiveness of the equipment, alternately providing important insight data that will assist in making real-time performance decisions. "
The collaboration between the two companies will travel the world, with regional ABB teams working with Yinson in Asia and Brazil, while leveraging the company's global offshore expertise, through its team established in Norway.
ABB has a strong track record in providing digital solutions for FPSOs, previously working on several other FPSO projects, including Maersk Peregrino, Goliat and FPSO Armanda Olombendo.
Font: T&B Petroleum/Press Office
Your E-mail:
Friend's Name:
Friend's E-mail:
Comment:
Send
Your Name: