Order T&B Petroleum
Only U$ 25.00
CLICK HERE TO ORDER
Check the latest edition
Apr | 2017 | N° 38

Login
Hello
Guest
! Welcome to our site.
Natural Gas
In Manaus, natural gas meets the PIM with a competitive tariff nationwide, discloses Cigás
07/30/2020 | 16h07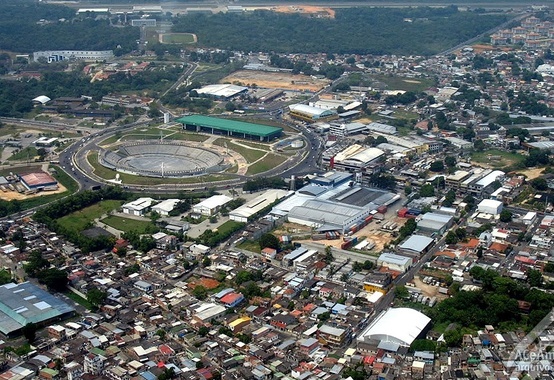 Divulgation
Natural gas reached new industries in 2020, totaling 56 served by the natural gas distribution network in Amazonas. PCE, PAM Plásticos and Argamassa João de Barro joined companies such as Moto Honda, Samsung, Ambev, among other dozens at the Manaus Industrial Pole (PIM). They are benefited by fuel with one of the most competitive tariffs in Brazil, according to the April bulletin of the Ministry of Mines and Energy.
According to this year's fourth edition of the Natural Gas Industry Monitoring Bulletin, Cigás presented the second lowest tariff in the country in the industrial segment. For PIM industries that use natural gas in different processes, such as steam generation, heating, drying and others, savings can reach 45%, when compared to the fuel previously used by these companies.
Present on virtually all roads in the Industrial District of Manaus, the natural gas distribution network is 137 km long, allowing more and more industries to benefit from the advantages of natural gas. This year, until June, more than 112 thousand cubic meters of natural gas were distributed on a daily average, an increase of 14% compared to the same period of the previous year.
Among the 183 companies in the Manaus Free Trade Zone Superintendence (Suframa) with potential for natural gas consumption, 30% have already been served by Cigás. These, however, are responsible for 74% of the average daily volume demanded in the segment, according to a survey by the Company. "Natural gas already supplies a significant portion of the demand in the industrial sector of Amazonas", highlighted the technical and commercial director Clovis Correia Junior.
Clovis notes that the industrial matrix of Amazonas is composed of companies that consume relatively little volume of natural gas compared to the industrial profile of other states. "There are no industries in our region that demand a large amount of thermal energy, such as petrochemicals, steel, textile, glass, among others. That is why Cigás, through guidance from the State Government, is in the process of contracting a consultancy with the objective of mapping and prospecting new industries with potential for gas consumption in Amazonas, "he revealed.
According to the 2019 National Energy Bulletin, the sectors of chemistry, white ceramics and iron were the ones that most consumed natural gas in Brazil in 2018, exceeding 50% of the total demand. "We believe in this work aimed at new businesses with energy potential as a factor in the development of the state", added the director.
Font: T&B Petroleum/Press Office
Your E-mail:
Friend's Name:
Friend's E-mail:
Comment:
Send
Your Name: