Order T&B Petroleum
Only U$ 25.00
CLICK HERE TO ORDER
Check the latest edition
Apr | 2017 | N° 38

Login
Hello
Guest
! Welcome to our site.
MDIC
In Rio de Janeiro, MDIC's delegation meets innovative industrial projects
10/29/2018 | 18h24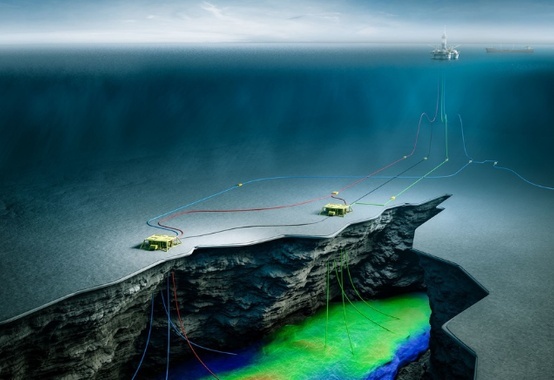 Courtesy TechnipFMC
The Minister of Industry, Foreign Trade and Services, Marcos Jorge, fulfilled the agenda, last Wednesday (24), in Rio de Janeiro and in Indaiatuba, in the interior of São Paulo.
In Rio de Janeiro, he was in the industrial facilities of TechnipFMC, one of the most modern equipment industries for the oil segment. "The development of the oil and gas industry has a direct impact on the dynamics of the national economy," said Marcos Jorge at the largest manufacturing unit in the group that produces subsea, offshore and onshore equipment for the oil sector, such as flexible pipelines and the famous " Christmas trees".
A supplier of equipment for the petroleum industries in different regions of the world, TechnipFMC employs 5,700 workers in all its units. Currently, 70% of production is destined for export, with Brazil and Scotland acting today as the company's two main hubs.
On the island of Fundão, in Rio de Janeiro, the minister visited General Electric's (GE) Global Research Center, Baker Hughes. The research, development and innovation center of one of the largest companies in the world points out solutions for the oil and gas industry, mainly for exploration in the pre-salt layers.
In the evaluation of Alejandro Duran, president of Baker Hughes GE, the pre-salt is one of the largest and most challenging recent discoveries of oil reserves in the world. He emphasized, over 10 years of GE's technological development, the center was an inducer of the development of processes that created great value and efficiency gains and productivity for the company's activity.
"Technology cycles are getting faster and faster, so I am increasingly convinced that investment in research, development and innovation is essential to ensure the competitiveness of our industry increases," said the minister.
The agenda continued in Indaiatuba, in the interior of São Paulo, where, together with Minister of Mines and Energy, Moreira Franco, he visited the Toyota plant. The executives of the company presented the plans of investment of more than $ 1 billion for modernization of the plant, which today is responsible for employing more than two thousand workers directly. In another investment front, Toyota is studying to produce hybrid and electric cars in Brazil.
"These contributions are direct fruits of the Rota 2030 program, which I'm sure will bring more development, employment and income to Brazil," he said. MDIC's Secretary of Development and Industrial Competitiveness, Igor Calvet, and MCTIC's Secretary of Development, Technology and Innovation, Maximiliano Martinhão accompanied the minister during the three visits.
Font: T&B Petroleum/Press Office
Your E-mail:
Friend's Name:
Friend's E-mail:
Comment:
Send
Your Name: