Order T&B Petroleum
Only U$ 25.00
CLICK HERE TO ORDER
Check the latest edition
Apr | 2017 | N° 38

Login
Hello
Guest
! Welcome to our site.
International
Korean Wave lands in Brazil as South Korea rises as cultural giant
11/06/2019 | 17h12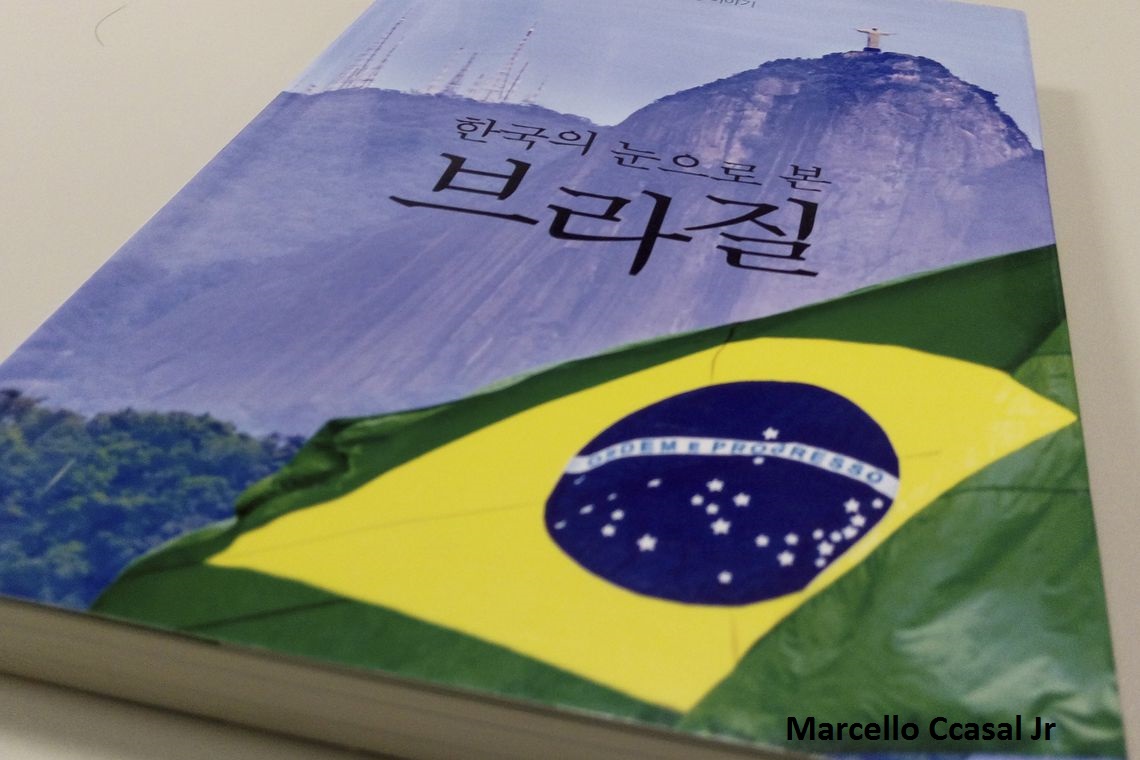 Brazil was the first country in Latin America and the world's eighth to establish relations with South Korea, in a moment when the Asian country was facing dire economic difficulties. This year, the two nations are celebrating the 60th anniversary of diplomatic ties amid a landscape teeming with opportunities.
South Korea is among the globe's most prosperous nations. This is the ideal moment for both countries to cross another threshold in their relations, bearing in mind both economies' complementary and dynamic traits. Favoring the perception of a stronger connection between the two in the near future is the fact that Korea is expected to sign a commercial deal with Mercosur sometime in 2020.
In the economic domain, Korean companies have showcased remarkable achievements worldwide, which helps explain its 1.72 billion gross domestic product (GDP), earning the country its place as the globe's 12th biggest economy. Coupled with a population of no more than 50 million, a GDP this robust helps us understand the country's staggering per capita income—upwards of $30 thousand.
The cultural arena
Still a novelty to many is South Korea's cultural upsurge. Hallyu—literally "Korean Wave," as it is usually termed—has reached nations across the globe, aided by KOCIS, Korea's Culture and Information Service, under the Ministry of Culture, Sports, and Tourism. The country has been increasingly known as a powerhouse for culture and entertainment, as it exports music, TV shows, cartoons, online-streamed dramas, films, digital games, and dance. In 2018 alone, the Korean cultural phenomenon brought in over $7.4 billion in revenues.
A significant part of this universe has found its way to Brazil. South Korean pop music, or K-pop, has gathered hordes of passionate Brazilian fans, and a similar impact has been made by Korean dramas, both online and on television. There are also other cultural goodies with a smaller public outside Korea, like the Webtoons—online comics revered in South Korea.
All across the world, social media have been a powerful tool for the Korean music industry to garner an increasingly wide audience, with K-pop idols showing up more and more often on Western charts, like Billboard. BTS, Seventeen, and SuperM are among the K-pop groups with numerous Billboard appearances. Today's most popular group, (G) I-dles, exclusively made up of girls, are expected to perform in countries the world over, Brazil included.
TV shows
In sharp contrast to what takes place in other industrialized countries, where television has lost more and more ground to the internet, TV ratings in South Korea seem virtually unscathed by social media. Big-time national broadcasters like KBS, MBC, and SBS boast programs with far-reaching international reverberations.
A case in point is Running Man, a variety show that's also huge in Japan, China, and Vietnam. The show features Korean singers, actors, comedians, and other celebs who are invited to perform and have a great time on air.
Hanbok
Among the distinctive features of Korean culture is the amalgam of tradition and state-of-the-art technolog. Tourists can attest to this by going for a short stroll through historic downtown Seoul, where women are often seen sauntering around wearing a hanbok—Korea's traditional attire, known for its vibrant colors, simple lines, and the absence of pockets.
The significance of hanbok in Korean culture is the object of study of stylist and hanbok investigator Sulnyeo Park, who dresses Hollywood stars and other international personalities visiting the capital.
Film
One of South Korea's most renowned cultural assets is film. "This is probably due to the Korean public's keen interest in movies, both Korean and foreign," said producer Park SJ, from Digital Idea, Korea's biggest visual effects studio. Koreans usually pack theater rooms to bursting point to watch productions from both Korea and overseas.
Digital Idea, with over 450 films produced in the last 20 years, was awarded at major international festivals for the special effects in hit flicks like Train to Busan (2016) and The Great Battle (2018).
Health care
South Korean economic prosperity is all-encompassing. Hospitals serve the population well, and the demand for health care services among non-Koreans grow each year. Plastic surgeries, for instance, are sought-after not only by K-pop artists, but also by foreigners, as the technological excellence of cosmetic procedures and the skills of South Korean doctors have attained worldwide renown.
The country's newest hospital unit in the limelight is St. Mary's Hospital, of the Catholic University of Korea. Its facilities are equipped with the world's top technology in robotics, which helps professionals perform surgeries in urology, gynecology, ENT, and more.
St. Mary's Hospital was inaugurated early in 2019 in a hill-surrounded area in the vicinity of Seoul, and costed $583 million. Its building is often referred to by visitors and patients as a five-star hotel. Outside, walkpaths lead patients to groves, where they have a chance to exercise and breathe mountain air.
Inside, restaurants offer a wide range of both traditional and fast food meals. "Everything was designed to make patients happy for being in a pleasant place, not depressed for being in a hospital," said St. Mary's pediatrician Dr. Jong-Seo Yoon.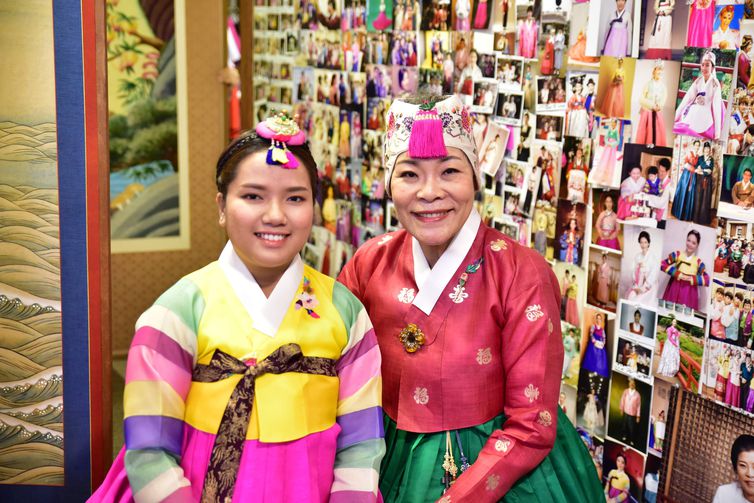 Among the distinctive features of Korean culture is the amalgam of tradition and state-of-the-art technology - KOCIS
Cultural connection
Chan-Woo Nam, director for popular culture at the Ministry of Culture, Sports, and Tourism, pointed out it is crucial for Korea to bolster its cultural connection with Brazil, a country has a vast tradition in both music and popular art.
Il-Hwan Kim, director-general of Korea's Culture and Information Service, said the Korean government intends to promote and expand the reach of the country's cultural values in Brazil, not just in São Paulo—home to most of 50 thousand Koreans living in Brazil—but also in other Brazilian cities.
Brazil's Ambassador to Korea, Luis Henrique Sobreira Lopes, hailed the 60th anniversary of diplomatic relations between the two countries as the fulfillment of a long life cycle: "The date also symbolizes the maturity of our friendly ties—something we wish to preserve and deepen," he said.
The history of diplomacy is replete with examples of countries that benefited from becoming the first to acknowledge a sister nation. When bilateral relations were established, in 1959, the Asian country fought to emerge out of misery after the devastating Korean War (1950–1953). At the time, the country had a per capita GDP below $100 and a life expectancy rate of no more than 54 years.
Today, Korean investment in Brazil amounts to approximately $6 billion, with a focus on electronics, cars, and semiconductors. From January to September this year, the two countries boasted an exchange totaling over $6.1 billion.
If history repeats itself, the two countries are more than likely to become great partners in both economic and cultural arenas.
Font: Agência Brasil
Your E-mail:
Friend's Name:
Friend's E-mail:
Comment:
Send
Your Name: