Order T&B Petroleum
Only U$ 25.00
CLICK HERE TO ORDER
Check the latest edition
Apr | 2017 | N° 38

Login
Hello
Guest
! Welcome to our site.
Event
Matrix and energy security discussed at an event in Rio
11/08/2018 | 23h10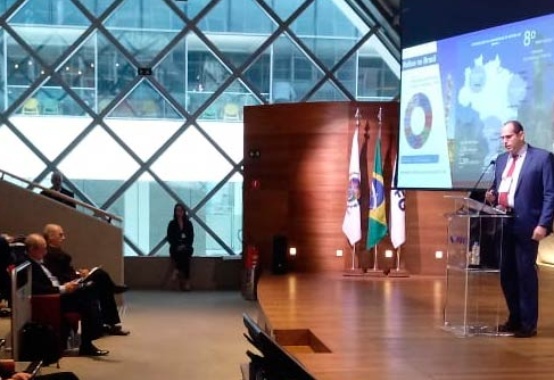 Felipe Kury, ANP
ANP directors Felipe Kury (photo) and Aurélio Amaral participated today (8/11) at the Vlll Seminar on Matrix and Energy Security in Brazil and 14th Brazil Energy and Power, held at the Getúlio Vargas Foundation in Rio de Janeiro.
Director Felipe Kury made a presentation on the panel "Downstream - Price Policy, Competitiveness in Refining and Socioeconomic Impacts". He outlined the fuel market and highlighted the work of the ANP in this area. "The downstream transformation environment brings incredible challenges and opportunities for investment and building a competitive, dynamic and transparent market with benefits for society," he said.
Font: T&B Petroleum/Press Office ANP
Your E-mail:
Friend's Name:
Friend's E-mail:
Comment:
Send
Your Name: