Order T&B Petroleum
Only U$ 25.00
CLICK HERE TO ORDER
Check the latest edition
Apr | 2017 | N° 38

Login
Hello
Guest
! Welcome to our site.
Natural Gas
Mexilhão Platform: Petrobras says it will maintain gas supply even during technical stoppage
07/31/2018 | 19h00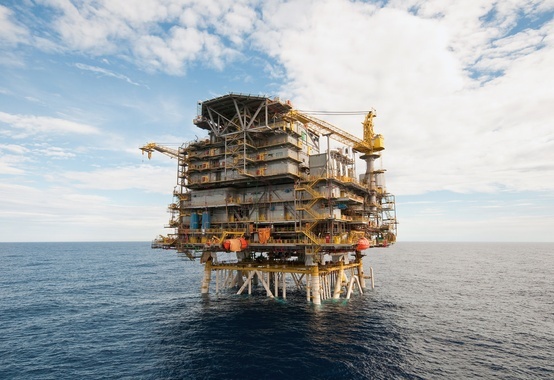 Divulgation
Petrobras will present to the Monitoring Committee of the Electric Sector (CMSE), tomorrow (1), the details of the technical stoppage of the Mexilhão platform, in the Santos Basin, where it produces about 15 million cubic meters per day of natural gas. The objective of the meeting is to clarify the doubts of the members of the Board about possible impacts in the electric sector.
In a note, Petrobras clarifies that to compensate for the shutdown in Mexilhão, the company's planning "involved increasing the national supply of natural gas through the importation of liquefied natural gas (LNG), as well as the stop for scheduled maintenance of thermoelectric plants in coordination with the National System Operator (ONS) ".
"The assessment of Petrobras is that the measures guarantee the supply of natural gas during the 45 days in which the works last, since the concentrated production in Mexilhão accounts for less than 10% of the supply in the national market," says the state .
Petrobras President Ivan Monteiro met with Mining and Energy Minister Moreira Franco yesterday in Brasilia when he presented the company's investment plan and clarified the procedures for the technical shutdown of the Mexilhão platform. The minister informed that he would ask the president of Petrobras to postpone by one or two months the scheduled maintenance for the Mexilhão platform.
In the note, Petrobras also clarifies that Mexilhão's planned shutdown involves investments of around R$ 1 billion and mobilizes more than 500 people. "The project meets the legal requirements of the Ministry of Labor (NR-13), in addition to adapting the facilities for the flow of increasing natural gas production in the pre-salt of the Santos Basin, and had its planning started in 2014" .
Font: T&B Petroleum/Agência Brasil
Your E-mail:
Friend's Name:
Friend's E-mail:
Comment:
Send
Your Name: