Order T&B Petroleum
Only U$ 25.00
CLICK HERE TO ORDER
Check the latest edition
Dec | 2020 | N° 39

Login
Hello
Guest
! Welcome to our site.
RD&I
New technological partnership model is launched by Petrobras
11/26/2020 | 19h14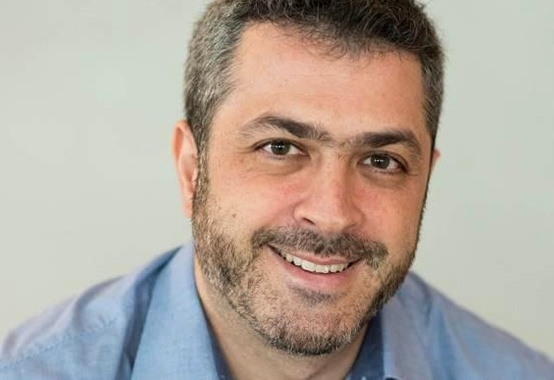 Nicolás Simone from Petrobras
Petrobras remodeled its innovation management system and presented another module of the Petrobras Connections for Innovation program. The model is supported by three pillars of the new technological partnership portfolio management: generation of value, with close alignment of deliveries to the company's challenges; highly competent partnerships with science and technology institutions or leading companies focused on results and reducing the technology development cycle.
As a pilot for the new technological partnership environment, Petrobras announced research opportunities on three relevant topics for the oil and gas industry: "Development of a rapid method for determining renewable content in mixtures of fuels and biofuels; Quantification of processes in structural geology to reduce uncertainties in geological models, using artificial intelligence techniques; and Remote inspection of FPSO tanks. Research institutions interested in presenting project proposals on these themes should access Petrobras' technology investment management system (https://sigitec.petrobras.com.br/SIGITEC/). After the pilot, the new model should definitely start operating in January next year.
"In the past 20 years, Petrobras has invested around R $ 10 billion in Science and Technology Institutions. Of this total, R $ 2.4 billion in infrastructure projects alone, helping to build a high-potential innovation park in the country. Through technological partnerships, we will continue with our investments focused on adding value and accelerating our innovation ecosystem, through the active management of the project portfolio ", explained the company's Director of Digital Transformation and Innovation, Nicolás Simone ( Photograph).
For the manager of the Petrobras Research Center (Cenpes), Juliano Dantas, project management needs to adapt to the current moment, which demands resilience and productivity. "We have been innovating for a long time, but it has gained new approaches and ways of engaging with the concept of ecosystem. Partnerships need to be more connected with a portfolio that guarantees productivity. We want to increase the probability of success in R&D, to detect which barriers we need to overcome and what new business models we must implement in order for a solution to generate value. For this reason, we have improved our relationship with technological partners by aligning incentives and having the Petrobras Connections for Innovation Program as a backdrop ", commented the executive.
In addition to technological partnerships, the Connections for Innovation program, launched in 2019, also includes the Startups module, to strengthen the relationship with the innovation ecosystem also in this modality. The Startups module is in its second edition and, this year, it had 363 enrolled startups of which 18 were selected. They will share a total amount of R $ 10 million and, depending on the projects developed, they may become suppliers to Petrobras.
Management
Another novelty presented in the technological partnership model is the launch of two new tools for the management of technological partnerships: Performance Evaluation, for analysis of the technical, administrative and relationship dimensions of partners and Competitiveness Environment, which will manage the entire process selection of the research project.
In the new management model, Petrobras will use advanced Analytics techniques - a tool that monitors data to support decisions - to help in the selection of universities to be invited for the development of projects, showing, for example, which institutions have differentiated competence in one particular area of knowledge.
The assessment will also consider the institution's ability to contribute to technological maturity (TRL) and increase the application potential.
Currently, Petrobras has hundreds of developments in force with external partners, with 130 universities. The targets in the short, medium and long term horizons remain, but according to Dantas, "the objective is to accelerate them". Details of the new scientific partnership model are available on the website
Font: T&B Petroleum/Petrobras Agency
Your E-mail:
Friend's Name:
Friend's E-mail:
Comment:
Send
Your Name: