Order T&B Petroleum
Only U$ 25.00
CLICK HERE TO ORDER
Check the latest edition
Apr | 2017 | N° 38

Login
Hello
Guest
! Welcome to our site.
BDEP/ANP
New viewing rooms offer speed and security for BDEP / ANP users
09/24/2019 | 11h57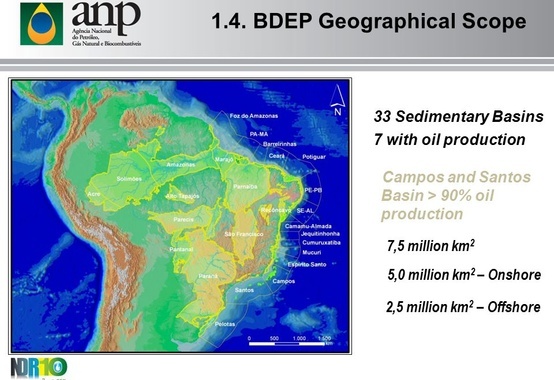 Divulgation
The ANP inaugurated on Wednesday (8/9), two new environments aimed at improving the service to users of its Exploration and Production Database (BDEP).
The initiative represents a significant advance in the modernization and digital transformation in access to BDEP.
In the new Client and Microscopy rooms, located at the Central Office in Rio de Janeiro, company representatives can more quickly examine the technical data on areas of interest for oil and natural gas exploration that are available in the BDEP collection.
In the Guest Room, a 110-inch video wall has been installed that allows four screens to be displayed simultaneously - one can display the database images and the other three can serve for video conferencing. The workstation installed in the room is equipped with powerful video card, supporting any interpretation software. The technology facilitates and enhances the work of users as it enables the virtual presence of other teams for simultaneous examination of the same material thus increasing the productivity and collaboration of the present and / or remote teams.
The new client room is connected to the Hermes robot (opened in July 2019 at Urca) and ensures fast and wide access to BDEP technical data - the robot quickly finds the data of interest and makes it readily available with high resolution quality and wealth of information.
Another advance achieved by the BDEP is the Microscopy Room, with two microscopes and other equipment that allow high resolution visualization of samples of rocks and fluids collected in the Brazilian sedimentary basins. IT specifications, similar to those in the Guest Room, also ensure an excellent experience and quality of service to users.
What is BDEP?
The ANP Exploration and Production Database (BDEP) has in its collection more than seven petabytes of technical data generated in oil exploration activities throughout Brazil. Since 2000, BDEP has been receiving, evaluating, storing and making this data available to society.
Font: T&B Petroleum/Press Office ANP
Your E-mail:
Friend's Name:
Friend's E-mail:
Comment:
Send
Your Name: