Order T&B Petroleum
Only U$ 25.00
CLICK HERE TO ORDER
Check the latest edition
Apr | 2017 | N° 38

Login
Hello
Guest
! Welcome to our site.
Resumption
Oil and gas: focus on local chaining
06/30/2020 | 11h02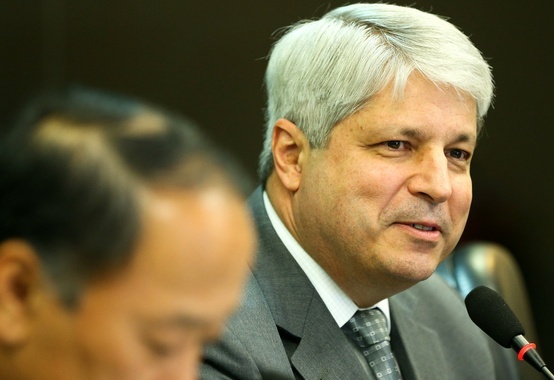 Márcio Félix, ONIP
The pandemic brought losses imposed by quarantine worldwide, reinforcing the global economic slowdown. In Brazil it was no different - and it is even more imposing, with the increase in the dollar and the context of Custo Brasil. In this scenario, for the resumption of the Oil and Gas market in Rio de Janeiro, Firjan evaluates the need to build security of supply with a focus on ensuring internal supply, preserving the production chain and stimulating investment opportunities.
"Actions that provide the national industry with a global capacity for competition are fundamental for the recovery of the economy. For this, it is necessary to advance structural and administrative reforms. We still have a heavy tax system, restricted access to credit and high capital costs that do not favor industrial competitiveness ", says Eduardo Eugenio Gouvêa Vieira, president of Firjan.
In Brazil, there is already an understanding of the Ministry of Mines and Energy (MME) to strengthen the Oil and Gas market. Among some actions, are the increase in areas in Permanent Offer and the reduction of royalties to up to 5%, for fields granted to small or medium-sized companies. "The reduction should promote new economic conditions, allowing the reactivation and maintenance of the producing fields through new investments, with an increase in the useful life of the fields and generating a return to society in royalties, taxes and jobs", explains Bento Albuquerque, Minister of Mines and Energy, in an interview with Firjan's magazine Carta da Indústria.
The minister believes that the areas already contracted in the pre-salt layer will be the major vectors of the resumption, which will demand extremely robust investments for the next years. "We need to keep the country competitive and promote legal and regulatory reviews that bring lower operating costs and reduce uncertainties. Issues such as the flexibility of the contracting regime in the pre-salt area, the improvement and predictability of environmental licenses and incentives for the exploration and production of oil and gas on land need to move forward ", he points out.
In the "new normal", local chaining becomes more attractive and cheaper compared to imported. Linked to this advantageous condition, the country has a potential of abundant and diverse natural resources to be explored. "We need to take advantage of Brazil's potential to increase our production chain, further exploring onshore operations, which have a larger component in reais. We also have the blocks that are within the pre-salt polygon and the areas available in Permanent Offer. And we can integrate Oil and Gas with other production chains, such as infrastructure ", details Márcio Félix (photo), executive vice president of the National Organization of the Petroleum Industry (ONIP).
Font: T&B Petroleum/Press Office Firjan
Your E-mail:
Friend's Name:
Friend's E-mail:
Comment:
Send
Your Name: