Order T&B Petroleum
Only U$ 25.00
CLICK HERE TO ORDER
Check the latest edition
Feb | 2021 | N° 40

Login
Hello
Guest
! Welcome to our site.
Renewable Energy
Omega Energia and IBM use artificial intelligence and cloud to predict renewable energy generation in real time
06/11/2021 | 15h44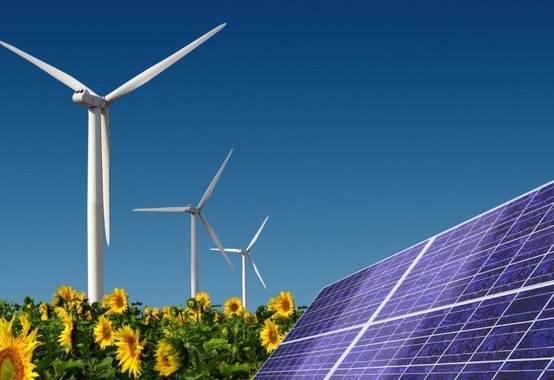 Divulgation SME, RS
Omega Energia, the leading company in renewable energy in Brazil, and IBM created a platform to improve the forecast of renewable energy generation with the use of artificial intelligence and analysis of geospatial and meteorological data, hosted in the IBM cloud.
Using geospatial and meteorological analysis and data from IBM Global Business Services, IBM Research and IBM's The Weather Company, Omega Energia aims to more accurately forecast the wind and solar energy generation in its portfolio. By combining historical predictions from different existing platforms with observational and measurement data, models are trained based on categorization according to environmental conditions and selection of the most appropriate model. The process is automatic and in real time. The software takes into account the particularities of the location, in addition to being scalable and very accurate.
To date, IBM has seen a 30% to 40% improvement in the accuracy of global predictions against business models. The platform uses machine learning in various forecasting and observation models that, ultimately, provide accurate information, such as wind speed and direction, up to 10 days in advance, positively impacting the Company's strategic operating decisions.
To provide wind and solar energy forecasts, IBM's Renewables Forecasting platform is used. The solution is able to achieve more accurate forecasts due to the advantages provided by IBM PAIRS, a large-scale geospatial data and analytics platform, which selects and hosts more than six petabytes of relevant data sources, including hub height, speed of the wind and solar radiation forecasts provided by The Weather Company.
"This work demonstrates the progress of Brazil's energy transition to being more renewable and sustainable, with Omega as a strategic driver and leader in this transformation, says Marco Kalil, leader of consulting services at IBM Brazil. "Omega Energia and IBM are committed to building a more sustainable planet," he says.
A recent study by the IBM IBV, Institute for Business Value, shows that 66% of Brazilians interviewed say that "sustainability is very or extremely important to them when choosing a brand".
"The energy market is constantly changing and, as a result, new challenges arise for us to face every day. Simplification, consumer desire for more digital solutions and technological advances bring opportunities to leverage the growth of renewables in this process.", says Daniel Biaggio, Head of Technology at Omega Energia.
Font: T&B Petroleum/Press Office
Your E-mail:
Friend's Name:
Friend's E-mail:
Comment:
Send
Your Name: