Order T&B Petroleum
Only U$ 25.00
CLICK HERE TO ORDER
Check the latest edition
Apr | 2017 | N° 38

Login
Hello
Guest
! Welcome to our site.
Wind Energy
Omega Geração closes acquisition of wind complex in Bahia for R$ 1.9 billion
06/06/2019 | 14h15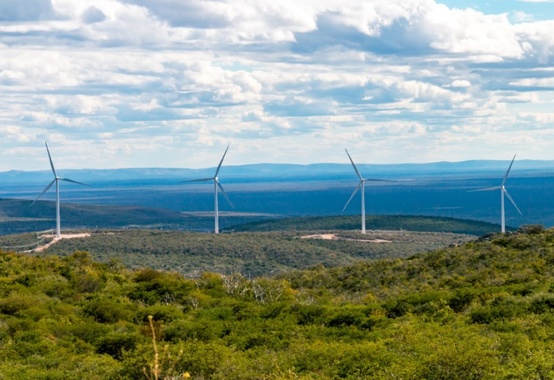 Divulgation
Omega Geração S.A. announces the conclusion of the acquisition of 100% of the shares outstanding of CEA – Centrais Eólicas Assuruá, owner of CEA I and CEA II - from FIP IEER.
The purchase price of R$ 1.9 billion includes R$ 1.1 billion in net debt assumption by Omega, R$ 548 million paid in cash on this date, R$ 30 million to be paid in cash during the second semester of 2019 and R$ 329 million to be paid in cash or shares, in up to three years, at the discretion of the Company. The purchase price may be adjusted based on changes in the working capital of the assets between the closing balance sheet date and the closing date, as well as the monetary correction of the deferred installments.
"The acquisition expands our geographical footprint into the north of Bahia, a region with great wind profile and vast expansion potential, through the ROFO agreement also signed on this date. Our team is already on site and is fully committed to implementing Omega's culture, processes and practices in the shortest time possible. This acquisition reinforces: (i) our diversification strategy, bringing another high quality project to our platform alongside Pirapora Complex, acquired last December and (ii) our ability to identify and conclude solid acquisitions, consolidating Omega as a fast growing platform of high-quality operating renewable assets in Brazil, focusing both on operational excellence and superior returns", says Omega Geração's CEO, Antonio Bastos Filho.
About the acquisition
On December 31st, 2018, Omega Geração announced the acquisition of 100% of CEA I and CEA II projects, from FIP IEER. After this transaction and the expected merger of Delta 7 and Delta 8 in 4Q19, the Company's installed capacity will reach 1,145 MW.
The projects have an installed capacity of 303 MW and is comprised of 13 wind power plants which won the Reserve Energy Auctions (LER) of 2013 and 2014, with the commercial operation (COD) beginning in April 2016 and February 2018, respectively.
In addition to the acquisition, the parties have entered into a right of first offer agreement where Omega can acquire projects to be developed in the region, with a potential capacity of nearly 2,000 MW.
The wind complex includes 131 wind turbines manufactured by GE (82 units) and Siemens Gamesa (49 units), key partners with strong technical quality and with whom Omega already has a trust relationship and operational model in place. The complex, which is already in operation, has an average volume of 138 MW marketed, of which 33.6 average MW were traded in the 2013 Reserve Energy Auction and 104.4 average MW in the 2014 Reserve Energy Auction.
About Omega Geração
Omega Geração, a leading Brazilian renewable energy company, is an investment platform focused exclusively on wind, hydro and solar operational projects. Listed in "Novo Mercado" (ticker: OMGE3), the highest level of corporate governance in the Brazilian stock exchange, B3, the Company has a portfolio of 1,048 MW and is expected to reach 1,145 MW when the Delta 7 and Delta 8 mergers are closed.
Targeting superior returns Omega is driven by four pillars: (i) the consolidation of high quality renewables assets in Brazil on the back of M&A transactions and drop-ins from development partners; (ii) the operation of renewable assets with the highest efficiency, quality and sustainability standards; (iii) the continuous development of a top notch, problem solver organization, capable of creating tangible value for all its stakeholders; and (iv) the fostering of solid corporate values and governance practices.
Font: Press Release
Your E-mail:
Friend's Name:
Friend's E-mail:
Comment:
Send
Your Name: