Order T&B Petroleum
Only U$ 25.00
CLICK HERE TO ORDER
Check the latest edition
Apr | 2017 | N° 38

Login
Hello
Guest
! Welcome to our site.
LNG
On 02/13, Gasmar will promote forum on natural gas distribution
02/05/2020 | 16h04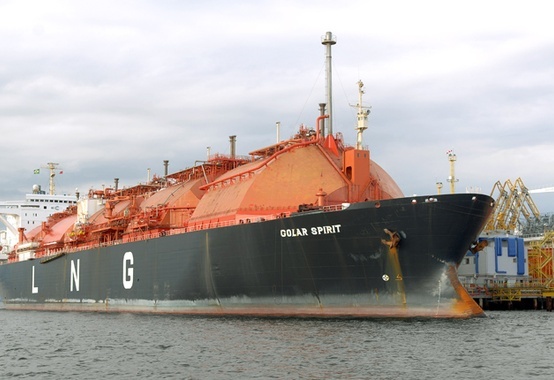 Divulgation
Initiatives to promote the distribution and interiorization of natural gas, starting from Liquefied Natural Gas - LNG will guide the debates of the Maranhense Forum for the Distribution of Natural Gas, which will be held on February 13, at Palácio Henrique de La Rocque, Calhau. Promoted by the Government of the State of Maranhão, through GASMAR, in partnership with EMAP / Porto do Itaqui and Golar Power, the event will bring together authorities, representatives of civil society, companies and bodies involved with the exploration of this product. The proposal is to explore the product for vehicular and industrial use.
"Our aim is to discuss the feasibility of using natural gas, based on LNG, for our state and its potential and benefits for the economy and the population. The event will bring together authorities on the subject and entrepreneurs with vast knowledge of these potentialities. It is a moment for Maranhão to show what it has achieved and what it can offer in this line of business ", pointed out the CEO of GASMAR, Deoclides Macedo.
During the forum, themes related to the naturalization of natural gas and other technical information passed on in lectures that have expert ministers and authorities will be available for the debate. At the opening, he speaks of authorities representing the Government of Maranhão, the Federal Government and Golar Power, a partner company in promoting the event and a reference in projects in the natural gas exploration sector.
On the occasion, Golar Power presents the Blue Corridors project, a transport system widely used in Europe to supply cargo vehicles, promoting cleaner and more economical fuel, replacing diesel. The highlight of the event will be the signing of a Memorandum of Understanding between GASMAR and the company, to enable the availability and supply of Natural Gas throughout the State, through Liquefied Natural Gas (LNG).
The forum also deals with infrastructure for the development of the natural gas market; product distribution projects in Maranhão; the prospects for LNG operations at the Port of Itaqui; use of liquefied natural gas; planning of the Blue Corridors; the interiorization of the product; and the regional policy agenda for its use as a vector of development in the Northeast region.
The closure will be marked by demonstration of LNG-powered trucks and mobile fueling units.
Registration and information at the link: http://bit.ly/forumgnl
Font: T&B Petroleum/Press Office
Your E-mail:
Friend's Name:
Friend's E-mail:
Comment:
Send
Your Name: