Order T&B Petroleum
Only U$ 25.00
CLICK HERE TO ORDER
Check the latest edition
Apr | 2017 | N° 38

Login
Hello
Guest
! Welcome to our site.
Event
Organized by the IBP, TechWeek 2019 takes place at the end of August in Rio.
07/19/2019 | 14h41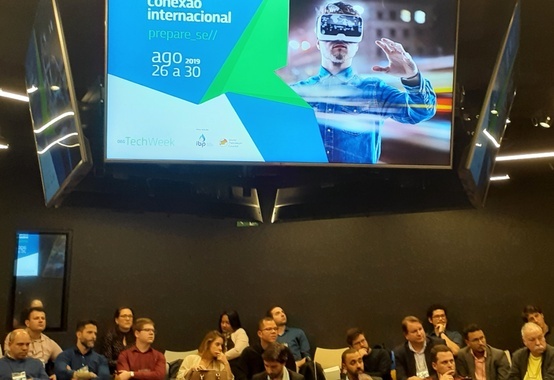 T&B Petroleum
Under the theme "The Impacts of Digital Technology on the Future of the Oil and Gas Industry", O & G Techweek 2019, the largest technology event focused on the oil and gas sector, which takes place from August 26 to 30 in Rio de January, opens the door to discussions on topics of major relevance, such as IoT, Artificial Intelligence, Big Data, Cyber Security, bringing experts to discuss the impacts of digital transformation in the industry.
The first days, 26 and 27 August, are dedicated to the Expert Workshop, organized in partnership with the World Petroleum Council, an initiative that will address regional and global issues of interest to the oil and gas industry, bringing the international dimension to the theme and facilitating qualified networking and interaction between participants.
The lectures and debates will focus on improving process efficiency, increasing productivity and operational safety. The program of the event also counts on the Partner Country - August 28 -, day with presentations of technologies developed for the sector by Germany, considered country crib of the industry 4.0.
In addition, hacktahons, startup pitch, technology experimentation and technical visit to the main centers of research, technology and innovation of the city of Rio de Janeiro, are also part of the event's activity agenda.
Entries for O&G Techweek 2019 are open and can be made on the event website. IBP members have a discount on registration. Please join us!
O&G Techweek 2019 takes place August 26-30 at AQWA Corporate in Rio de Janeiro and is sponsored by Petrobras, Tishman Speyer, Repsol Sinopec, Siemens, Aker solutions and Aveva.
More information: www.ogtechweek.com.br
Font: T&B Petroleum/Press Office IBP
Your E-mail:
Friend's Name:
Friend's E-mail:
Comment:
Send
Your Name: