Order T&B Petroleum
Only U$ 25.00
CLICK HERE TO ORDER
Check the latest edition
Apr | 2017 | N° 38

Login
Hello
Guest
! Welcome to our site.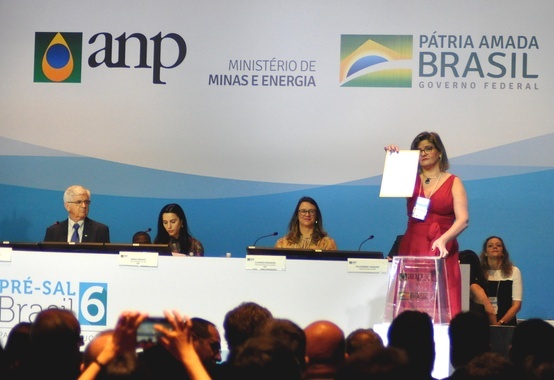 T&B Petroleum
Petrobras reports that the consortium in which will be the operator, holding 80% of work interest, in partnership with CNODC Brasil Petróleo e Gás Ltda. has acquired one offshore block in the 6th bidding round under the Production Sharing Contract (PSC), held today by the National Agency of Petroleum, Natural Gas and Biofuels (ANP).
The consortium offered the minimum profit oil of 29.96%. The total amount of the signature bonus to be paid by the company still in 2019 is R$ 4.04 billion. The table below summarizes the result of
Petrobras' participation in the 6th ANP bidding round under the PSC, in which Petrobras is the operator:

The company is maintaining its selective strategy in bid rounds, focusing in world class deep and ultra-deep water exploration and production assets.
The acquisitions materialized in the Transfer of Rights Surplus bidding round yesterday and in the 6th PSC bidding round today significantly enhanced the Company reserves' replacement.
Font: Petrobras Agency
Your E-mail:
Friend's Name:
Friend's E-mail:
Comment:
Send
Your Name: