Order T&B Petroleum
Only U$ 25.00
CLICK HERE TO ORDER
Check the latest edition
Apr | 2017 | N° 38

Login
Hello
Guest
! Welcome to our site.
Divestment Plan
Petrobras announces the sale of the Turtle field in the Sergipe-Alagoas Basin
06/30/2020 | 10h47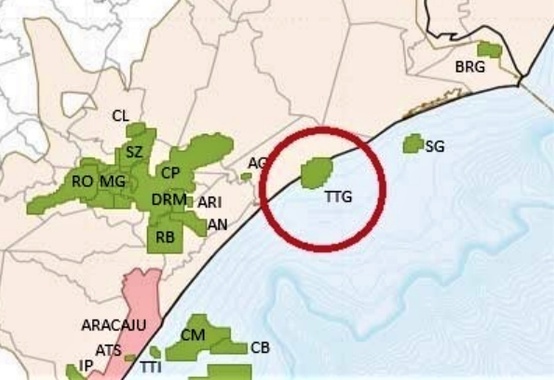 Divulgation
Petrobras sells its entire stake in the Tartaruga field, located in the shallow waters of the Sergipe-Alagoas Basin, state of Sergipe.
The teaser, which contains the main information about the opportunity, as well as the eligibility criteria for selecting potential participants, is available on Petrobras' Investor Relations website:https://investidorpetrobras.com.br/pt/resultadosecomunicados/teasers.
The main subsequent stages of the project will be informed to the market in due course.
This disclosure is in accordance with Petrobras' divestment guidelines and with the provisions of the special procedure for assigning rights to explore, develop and produce oil, natural gas and other fluid hydrocarbons, provided for in Decree 9.355 / 2018.
This operation is in line with the portfolio optimization strategy and the improvement of the company's capital allocation, starting to increasingly concentrate its resources in deep and ultra-deep waters, where Petrobras has demonstrated a great competitive differential over the years.
Over the turtle field
The Tartaruga field, belonging to the SES-107D Area Concession, is located on the north coast of the state of Sergipe, in the municipality of Pirambu, in shallow waters of the Sergipe-Alagoas Basin. The field wells were drilled directionally (from land to sea), from the base located on the land portion of the ring-fence.
The average production in the field from January to May 2020 was approximately 580 bpd of light oil (37º API).
Petrobras holds a 25% stake in the field and Maha Energy Brasil Ltda is the operator, with a 75% stake.
Font: T&B Petroleum/Petrobras Agency
Your E-mail:
Friend's Name:
Friend's E-mail:
Comment:
Send
Your Name: