Order T&B Petroleum
Only U$ 25.00
CLICK HERE TO ORDER
Check the latest edition
Apr | 2017 | N° 38

Login
Hello
Guest
! Welcome to our site.
Petrobras
Petrobras approves revision of its strategic positioning
09/26/2019 | 17h17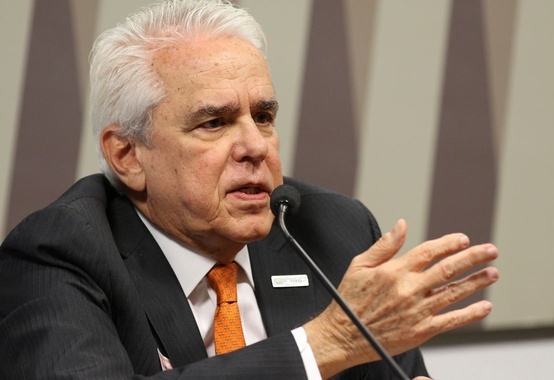 Divulgation
Petrobras reports that its Board of Directors approved, at a meeting held yesterday, the update of the Vision, Purpose and Strategies for the new 2020-2024 plan, which is currently being prepared.
Petrobras' new vision is to be the best energy company in generating value for the shareholder, with focus on oil and gas and with safety, respect for people and the environment.
"We are building the new Petrobras, a sustainable, competitive company that operates safely, and ethically, generating more value for its shareholders and the society. We will be a company that is
dedicated to deep-water oil upstream, less indebted. This new Petrobras adds since now digital transformation as a powerful lever to achieve productivity gains and cost reduction," said Roberto Castello Branco, CEO at Petrobras.
The following is the new Vision and Purpose, as well as the Values, which have been reaffirmed: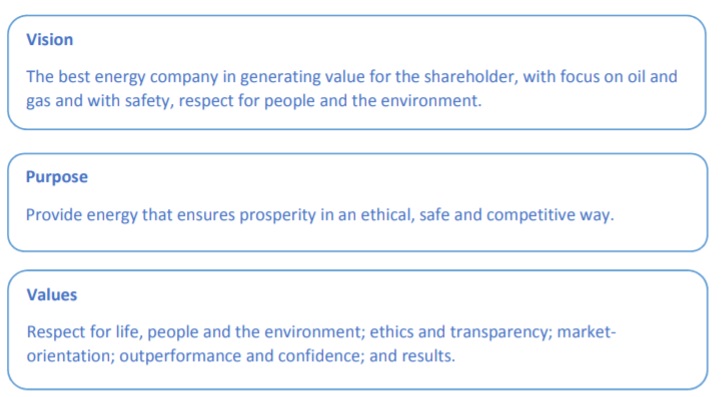 The company's strategy was adjusted by defining its actions by business segment, in view of its focus on the core business and shareholder value generation:
Exploration and Production
• Maximize portfolio value, focusing on deep and ultra-deep waters, seeking operational efficiency, recovery factor optimization and partnerships
• Grow sustained by world-class oil and gas assets in deep and ultra-deep waters
Gas and Energy
• Act competitively in the trading of its own gas
• Optimize the thermoelectric portfolio focusing on self-consumption and trading of its own gas
• Withdraw from gas distribution and transport completely Refining, Transportation and Trading
• Operate competitively in refining, logistics and oil products trading activities with focus on
Southeastern operations
• Withdraw from fertilizers, LPG and biodiesel businesses completely
• Act competitively in global oil trading
Renewables
• Develop research aimed at long-term operations in renewable energy businesses focused on wind and solar segments in Brazil
• Make renewable diesel and BioQav commercially viable as a response to the sustainability policies of the Brazilian energy matrix
Transversal Strategies
• Transform Petrobras digitally by delivering solutions to challenges, empowering our mployees, generating value, and increasing operational safety
Develop critical skills and a high-performance culture to meet the new company challenges using economic value added as a management tool
• Constantly pursue a competitive and efficient cost and investment structure with a high safety standard and respect for the environment.
• Strengthen Petrobras' credibility and reputation
Petrobras reports that the new 20-24 Plan - which will be integrated into the Strategic Plan, with the detailed operational and financial planning for the upcoming five years - is being prepared and will be disclosed to the market as soon as approved by the company´s appropriate bodies.
Font: Petrobras Agency
Your E-mail:
Friend's Name:
Friend's E-mail:
Comment:
Send
Your Name: