Order T&B Petroleum
Only U$ 25.00
CLICK HERE TO ORDER
Check the latest edition
Apr | 2017 | N° 38

Login
Hello
Guest
! Welcome to our site.
Survey
Petrobras Director is elected one of the most admired compliance executives in Brazil
07/27/2020 | 11h11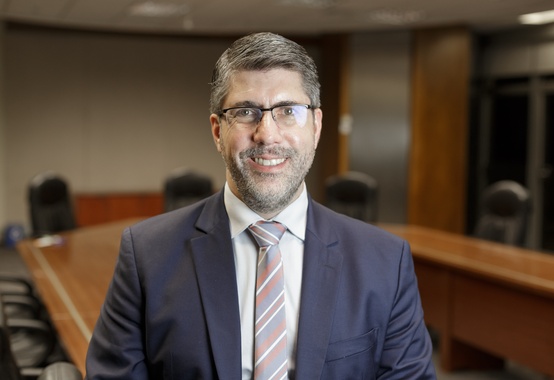 Marcelo Zenkner, Petrobras Governance and Compliance Director
Petrobras' Director of Governance and Compliance, Marcelo Zenkner, was elected the second Most Admired Compliance executive in the country, in an unprecedented survey carried out by the Legal and Financial Executives Analysis yearbook. The professionals were chosen by executives from large companies. In all, 830 names were nominated.
"The result of the survey is a reflection of the work that has been carried out by the team of the Governance and Compliance Department over the past few years. All the advances achieved are the result of a lot of dedication, commitment and overcoming of each of the Petrobras professionals, who went to great lengths to achieve a high level of excellence in our integrity system. I am happy to realize that, together and united, we managed to turn a sad page in the company's history and today we are a reference in several compliance policies, strategies and tools. I share this achievement, therefore, with the fantastic team of the Governance and Compliance Directorate and Petrobras ", highlighted Marcelo Zenkner.
In November of last year, the director was also elected one of the 20 most admired business professionals in the compliance area in Brazil, according to a survey published in the Compliance On Top 2019 yearbook. "We are contributing to improving the Brazilian business environment with insertion of the most modern in terms of business integrity and transparency ", added Marcelo Zenkner.
The first place in the ranking is Latam Airlines executive, Rogéria Gieremek, followed by Zenkner in second position and Reynaldo Goto, from BRF, in third place. See the full list here:https://analise.com/noticias/pesquisa-inedita-conheca-os-executivos-de-compliance-mais-admirados
Font: T&B Petroleum/Petrobras Agency
Your E-mail:
Friend's Name:
Friend's E-mail:
Comment:
Send
Your Name: