Order T&B Petroleum
Only U$ 25.00
CLICK HERE TO ORDER
Check the latest edition
Apr | 2017 | N° 38

Login
Hello
Guest
! Welcome to our site.
Coronavirus
Petrobras preventively extends teleworking until the end of the year
06/30/2020 | 10h47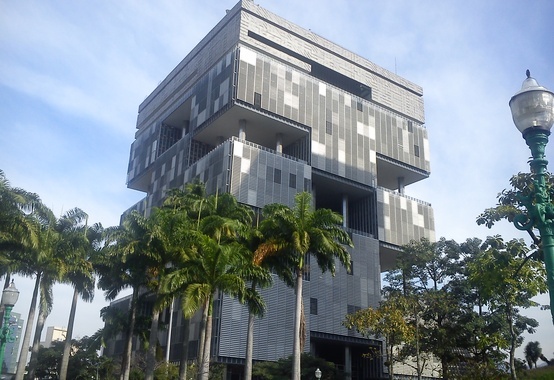 T&B Petroleum
Reinforcing its commitment to the protection of life and health, Petrobras preventively extended teleworking until December 31, 2020 for employees who are currently working in this modality.
The Organizational Response Structure (EOR), formed by representatives from different areas of the company in order to coordinate coronavirus prevention actions to protect employees, will continue to monitor the internal and external scenarios, with constant evaluation of the decisions taken, always with the focus on everyone's safety. Due to a possible change in the scenario of the pandemic and the places where Petrobras operates, the return dates may be changed.
Certain activities, due to the company's need, may return to face-to-face work before the end of the year. In such cases, the transition will be safe and gradual, in waves, following a rigorous analysis, which will take into account the activities, the health and safety of employees, the location and the regulation established by states and municipalities, as well as the guidelines of health authorities .
In the operational areas, Petrobras continues with preventive measures that have reduced the degree of exposure of people who need to maintain their face-to-face work to guarantee the provision of essential services to society.
The resumption of face-to-face work across the company is being carefully planned. In order for the return to be safe, physical spaces and common areas will be adapted and adequate.
The company, thinking about the health of its employees, will also offer teleworking help in the amount of R $ 1,000 for the purchase of ergonomic equipment, such as a chair, notebook support, keyboard and mouse.
This moment shows that the digital transformation is taking place in a consistent and accelerated way. Petrobras is studying the permanent implementation of teleworking up to three days a week, observing the eligibility criteria and through management analysis. The permanent model is still being developed and will only start after the completion of the current transitional model governed by the pandemic.
Font: T&B Petroleum/Petrobras Agency
Your E-mail:
Friend's Name:
Friend's E-mail:
Comment:
Send
Your Name: