Order T&B Petroleum
Only U$ 25.00
CLICK HERE TO ORDER
Check the latest edition
Feb | 2021 | N° 40

Login
Hello
Guest
! Welcome to our site.

Production
Petrobras starts production in Atapu pre-salt
06/25/2020 | 23h56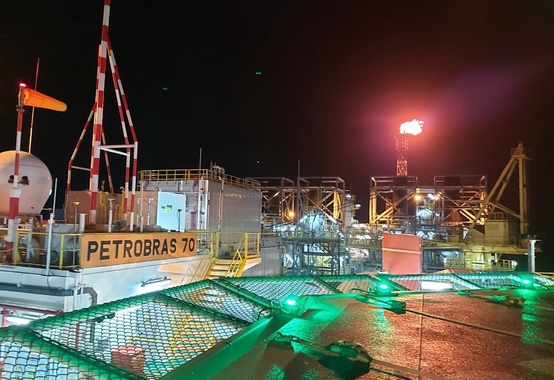 Marcelo Alves Vieira/Petrobras Agency
Petrobras started today the production of oil and natural gas from the shared deposit of Atapu, through platform P-70, in the eastern portion of the Santos Basin pre-salt, near the Búzios field. Atapu will contribute to the growth of production in the pre-salt, which is becoming increasingly relevant for Petrobras.
The P-70 own platform, the fifth FPSO (floating, production, storage and offloading) of the series of replicants, has the capacity to process up to 150 thousand barrels of oil daily and treat up to 6 million m³ of natural gas. The unit will operate about 200 km off the coast of Rio de Janeiro state, in 2,300 m of water depth, with a forecast of interconnection of up to eight producing and eight injection wells.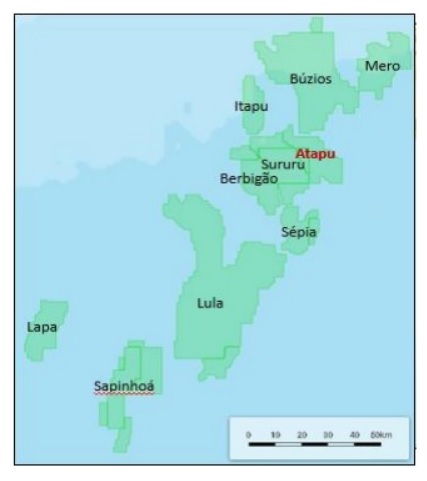 The Atapu shared deposit, which comprises the fields Oeste de Atapu, Atapu and a portion of the Union's non-contracted area, whose unitization process was completed in September 2019.
Petrobras holds 89.257% of the rights to the deposit in partnership with Shell Brasil Petróleo Ltda (4.258%), Total E&P do Brasil Ltda (3.832%), Petrogal Brasil S.A. (1.703%) and PPSA, representing the Union (0.950%).
Font: Petrobras Agency
Your E-mail:
Friend's Name:
Friend's E-mail:
Comment:
Send
Your Name: