Order T&B Petroleum
Only U$ 25.00
CLICK HERE TO ORDER
Check the latest edition
Apr | 2017 | N° 38

Login
Hello
Guest
! Welcome to our site.
Solar Energy
Photovoltaic solar energy reaches 3 gigawatts in distributed generation in Brazil
07/06/2020 | 17h34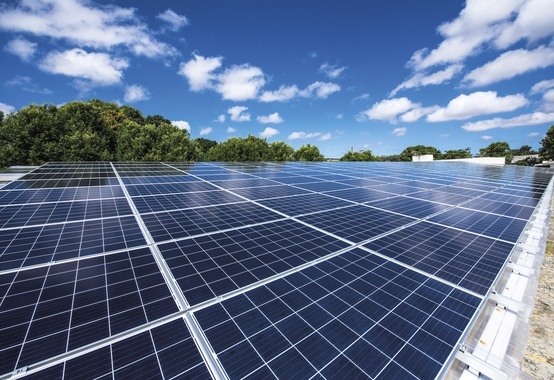 Divulgation
Brazil has just reached the historic mark of 3 gigawatts (GW) of installed power in solar photovoltaic distributed microgeneration and mini-generation systems in homes, businesses, industries, rural producers and public buildings.
According to the mapping of the Brazilian Association of Solar Photovoltaic Energy (ABSOLAR), the solar photovoltaic source, based on the direct conversion of solar radiation into electric energy in a renewable, clean and sustainable way, clearly leads the segment of microgeneration and distributed mini-generation, with more than 99.8% of the country's facilities.
"ABSOLAR celebrates the 3 GW mark of the solar source in the generation distributed in Brazil. However, the country is still only at the beginning of this process of energy transition to a cleaner and more sustainable matrix, since the distributed photovoltaic technology represents only 0.4% of the existing consumer units in the national territory, today around 84.4 million ", comments Ronaldo Koloszuk, chairman of ABSOLAR's Board of Directors.
For Rodrigo Sauaia, CEO of ABSOLAR, photovoltaic solar energy, especially in distributed generation, is a strong engine for generating jobs and income and attracting private investments to the country. "The Brazilian photovoltaic solar sector has already generated more than 165 thousand jobs since 2012, spread across all regions of the country. In the first five months of 2020 alone, the market created more than 37 thousand jobs, even in the midst of the economic and health crisis of COVID-19 ", he points out.
In number of systems installed, residential consumers are at the top of the list, representing 72.4% of the total. Next, there are companies from the commerce and services sectors (18.0%), rural consumers (6.6%), industries (2.6%), public authorities (0.4%) and other types, such as services (0.04%) and public lighting (0.01%).
In installed power, consumers in the commerce and services sectors lead the use of photovoltaic solar energy, with 39.5% of the installed power in the country, closely followed by residential consumers (38.5%), rural consumers (11.7 %), industries (8.7%), public authorities (1.4%) and other types, such as public services (0.1%) and public lighting (0.02%).
According to the entity, Brazil currently has 255 thousand photovoltaic solar systems connected to the network, bringing savings and environmental sustainability to 319 thousand consumer units, totaling more than R $ 15.2 billion in investments accumulated since 2012, distributed around all the regions of the country.
National Solar Photovoltaic Ranking
To closely monitor the evolution of micro-generation and distributed solar photovoltaic mini-generation in the Brazilian states, ABSOLAR developed a National Solar Photovoltaic Ranking, which compares the power installed in each unit of the Federation.
Font: T&B Petroleum/Press Office
Your E-mail:
Friend's Name:
Friend's E-mail:
Comment:
Send
Your Name: