Order T&B Petroleum
Only U$ 25.00
CLICK HERE TO ORDER
Check the latest edition
Apr | 2017 | N° 38

Login
Hello
Guest
! Welcome to our site.
Economy
Port of Rio de Janeiro handled 7.42 million tons in 2019
02/14/2020 | 16h56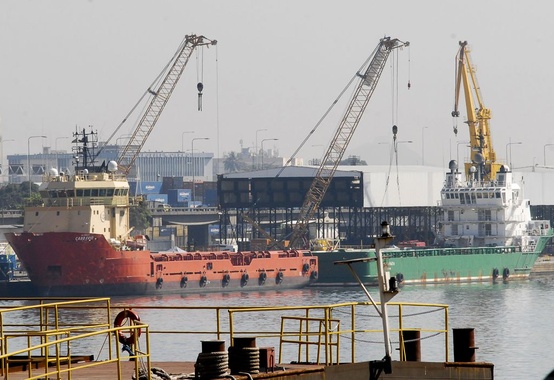 Divulgation
Last year, the Port of Rio de Janeiro handled 7.42 million tons of cargo, up 3.4% compared to 2018. According to data released today (14), by the Business Planning Management of Companhia Docas do Rio de Janeiro (CDRJ), the biggest increases were registered in the handling of containers and solid bulk, which rose 4.7% and 22.3% in tons, respectively. According to the CDRJ, the two types of cargo account for about 87% of the total handling of the port.
The balance reveals that in TEU, from the English Twenty-foot Equivalent Unit, a standard measure used to calculate the volume of a container, the Port of Rio de Janeiro handled 370,257 TEU, an expansion of 6.5%. According to CDRJ, the main feature of import and export in full container was maintained, in long-distance navigation. Each TEU is equivalent to 20 feet. A TEU represents the cargo capacity of a normal marine container, 20 feet long, eight meters wide and eight meters high.
Highlights
The data obtained show that the ICTSI Rio Terminal (International Container Terminal Services) handled 1.76 million tons of cargo in containers in 2019, which means a result 13.8% higher than that registered in the previous year. The result was leveraged by the 44.57% increase in units in the import of cabotage from ICTSI Rio. ICTSI is a global port management company based in Manila, Philippines, which won a judicial auction last year to purchase the former Libra Terminal Rio.
Companhia Docas also highlighted the good performance of Triunfo Logística, with a total movement of 2.4 million tons in 2019, an increase of 9.4% in relation to 2018. The main cargo handled by Triunfo was pig iron, with 1 , 4 million tonnes last year.
Font: T&B Petroleum/Agência Brasil
Your E-mail:
Friend's Name:
Friend's E-mail:
Comment:
Send
Your Name: