Order T&B Petroleum
Only U$ 25.00
CLICK HERE TO ORDER
Check the latest edition
Apr | 2017 | N° 38

Login
Hello
Guest
! Welcome to our site.
Biomass
Potential for growth of up to 60% in the coming years, biomass drives energy cogeneration
07/22/2019 | 15h15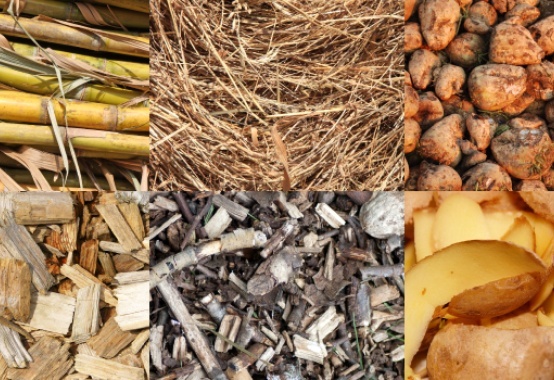 Divulgation
The biomass potential and modernization proposals for the energy cogeneration sector are stimulating studies and new investments in the area. According to experts, the market has the potential to grow up to 60% in the coming years.
According to the Brazilian Electric Energy Atlas, produced by Aneel (National Agency of Electric Energy), the Brazilian biomass matrix is based on forest (mainly wood), agricultural (soy, rice and sugar cane, among others) and urban and industrial waste (solid or liquid, such as garbage), as well as black liquor (or black liquor) used as fuel in cogeneration plants of the pulp industry itself.
A survey of the Energy Research Company (EPE), linked to the Ministry of Mines and Energy (MME), indicates that the Brazilian energy matrix uses 43.5% of biomass, while the world average is only 14%. According to the company, the cogeneration system, based on biomass, accounts for 8.2% of the electricity consumed in Brazil. Worldwide, the average is 2.3%.
Faced with this production potential and available material, many companies and sectors are investing in the cogeneration of electric energy from biomass residues as a strategy for energy self-sufficiency and for generating new revenues. For this, entrepreneurs will be meeting at the 27th FENASUCRO & AGROCANA, the largest fair in the world exclusively focused on the sugar-energy sector, which will take place from August 20 to 23, in Sertãozinho (SP), in search of projects and solutions focused on cogeneration of energy.
According to turbine and industrial plants, new cogeneration technologies have made the process 30% more efficient than conventional methods. Zilmar José de Souza, bioelectricity manager at Unica (Union of the Sugarcane Industry), says that bioelectricity is an expanding field with great prospects for growth, especially in relation to other renewable sources such as paper and the cellulose. "Currently, 82% of bioelectricity production is generated through cane straw and bagasse. However, with the modernization of the sector and the completion of the reforms that are underway, bioelectricity can grow up to 60% and this will stimulate and favor other sources, "he says.
Font: T&B Petroleum/Press Office
Your E-mail:
Friend's Name:
Friend's E-mail:
Comment:
Send
Your Name: