Order T&B Petroleum
Only U$ 25.00
CLICK HERE TO ORDER
Check the latest edition
Apr | 2017 | N° 38

Login
Hello
Guest
! Welcome to our site.
Electric Power
Power generation declines 4.2% in June, following the fall in consumption
07/09/2020 | 13h55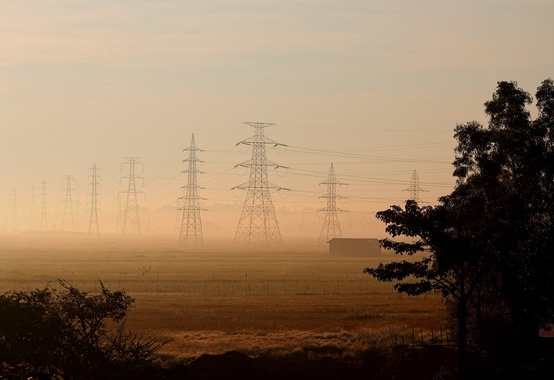 Divulgation
Electricity generation in Brazil decreased 4.2% in June, compared to the same period last year. The result is a reflection of the drop in consumption, due to the impacts of measures to combat the Covid-19 pandemic. The National Interconnected System - SIN recorded the production of 59,798 average megawatts (MW) last month, compared to 62,446 in 2019. Preliminary data make up the Biweekly InfoMercado bulletin, released by the Electricity Trading Chamber - CCEE.
Wind farms were the ones that had the biggest drop, of 7%. The decline is partly explained by the advance of cold fronts from the South to the Southeast in the first half of June, which weakened the formation of a high pressure system and reduced winds in the Northeast. Then, hydroelectric plants had a 4.6% reduction in volumes generated and thermoelectric plants produced 2.7% less energy than in the same month last year.
Only solar photovoltaic farms generated more in 2020. The increase of 34.8% was driven by the entry of new plants in the system over the last year, expanding the generation from 508 average MW to 684 average MW.

Consumption
Energy consumption at SIN in June showed the lowest rate of reduction since the beginning of the adoption of social isolation measures. According to preliminary data from the bulletin, demand decreased by 5.2% in the month, from 59,645 average MW to 56,555 average MW.
In the Regulated Contracting Environment (ACR), which brings together consumers whose energy purchases are made by distributors, the drop was 5.2%, impacted by the closing of part of the industry's trade, on the one hand, but with the counterpoint the increase in residential consumption.
In the Free Contracting Environment, in which consumers can choose the energy supplier, directly or via traders, the decrease was 5.1%. If we disregard the effects of customer migrations from the regulated to the free market, the decline in the environment would be even greater, at 9.5%.
Almost all branches of activity had lower demand. The largest decreases were those in the sectors: textiles (- 28.9%), vehicles (- 27.5%), services (- 19.3%) and wood, paper and cellulose (- 12.9%).
Font: T&B Petroleum/Press Office CCEE
Your E-mail:
Friend's Name:
Friend's E-mail:
Comment:
Send
Your Name: