Order T&B Petroleum
Only U$ 25.00
CLICK HERE TO ORDER
Check the latest edition
Apr | 2017 | N° 38

Login
Hello
Guest
! Welcome to our site.
ANP Rounds
Pre-salt oil auction raises $17.4 bi in signing bonuses
11/06/2019 | 17h32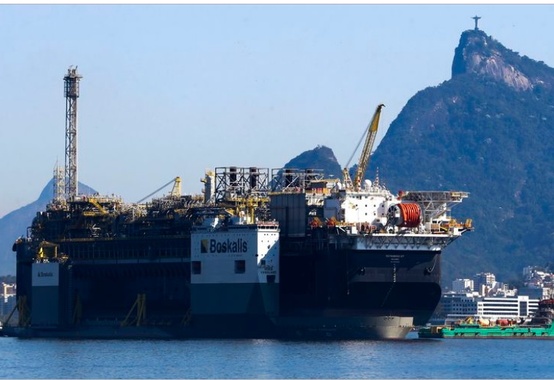 Tânia Rêgo/Agência Brasil
The biggest auction held in Brazil's oil industry, the Round of Bids on Surplus Oil (i.e. after the government's transfer of rights for Petrobras to explore the pre-salt area) yielded $17.4 billion in signing bonuses this morning (Nov. 6), against the predicted $26.59 billion.
Although two of the four blocks did not get any bids from the 14 companies qualified to participate, the auction today saw the highest amount raised from signing bonuses in the history of auctions conducted by the National Agency for Oil, Natural Gas, and Biofuels (ANP).
Rio de Janeiro's Búzios block, the largest one up for auction was awarded at $17 billion in signing bonuses by the consortium formed by Petrobras and Chinese state-run CNODC and CNOOC. Petrobras had expressed its preference for the block and had 90 percent of shares in the consortium, with the two Chinese firms controlling five percent each.
In the sharing regime, in which the state owns the oil, bids are evaluated according to the percentage of surplus oil offered to the government. This means that the companies agree to split with the Brazilian state a portion of the extracted oil, and this percentage is only calculated after operation costs and royalties are deducted. In the case of the Búzios block, a minimum 23.24 percent was required, which was offered by the winning bidder.
Petrobras also won the Itaipu block, for which it had also expressed preference. Here, Petrobras did not form a consortium, and offered a signing bonus of $439.5 million by itself. The percentage oil surplus oil stood at the minimum 18.15 percent.
Font: Agência Brasil
Your E-mail:
Friend's Name:
Friend's E-mail:
Comment:
Send
Your Name: